Home » Geocaching
Caches No's 2750 to 2753 – The 2013 UK Mega
3rd August 2013 – UK Mega 2013 – West Midlands Region GC3V2NV – cache #2750
My 2,750th Cache – not that I saw much of the Mega as I was sat on the UK Cache Mag stall all day so saw nothing of what else was going on !
3rd August 2013 – Ye Ole Survey Monuments GC45CC – cache #2751
YSM540 Pittern Hill
The YOSM cache had been specially placed for the Mega at the nearest Trig Point to the venue.
I found this one at about 8:00pm after spending all day on the UKCacheMag stall at the Mega. As I had had a three hour drive to Gaydon and still had a three hour drive home this was the only cache put out for the Mega that I found on the day !
It was nice to finally catch up with this cache 'Live' as it were, rather than logging places it has been in the past.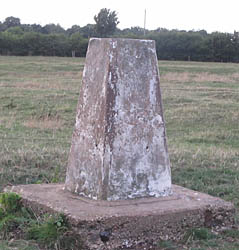 3rd August 2013 – Ye Ole Survey Monuments GC45CC – cache #2752
YSM374 Copdock Hill
Following finding Pittern Hill Trig Point having another YOSM only 7 miles away was too good an opportunity to turn down… The cache page for the cache by the Trig point talks about the wonderful views over the surrounding area, not from the pillar unfortunately as that is buried in the shrubbery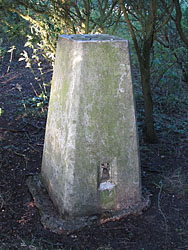 3rd August 2013 – Copdock Hill GC18RNH – cache #2753
Right next to the Trig Point and an ingeniously hidden little cache, good job the hint tells you where it is or I wouldn't have found it !