Home » Geocaching
Caches No's 2708 to 2722 – Virtuals, Earthcaches and Survey Monuments going South
It was time for my annual camping trip to Norfolk (see caches 52-59, 620-630, 1299-1303 and 1912-1941 for previous years) and I was wanting my drive down to be a little more interesting than just stopping off in laybys and grabbing driveby caches… So I made a decision that as I was bored of 'Traditional' caches I would concentrate on the non-signing ones, Virtuals, Earthcaches and Survey Monuments.
I generated a database of all these caches nationally and plotted their locations on Memory Map and then worked out routes to and from Kings Lynn that visited as many of these points as was practically possible. The 'normal' route is about 150 miles, and I didn't want to be ridiculous so I restricted myself to 25% further  each way. The 'normal' trip would take about 3 hours… My routes took a little longer, as well as the 'interesting' caches I had included a few drivebys en-route !
26th July 2013 – Alternate Title #1 (North Yorkshire) GC6633 – cache #2708
I started off by heading a few miles further than I normally do before hitting the A1, this time I went in to Tadcaster to pick up this Virtual cache at Samuel Smith's Brewery. The question to find the answer to here was to either find the names of the horses or find the job they do. I've been on tours around here a couple of times in the past so I know what the horses do… managed to sneak a look through the door as it was open a crack… I'm guessing they were still at home from what I saw !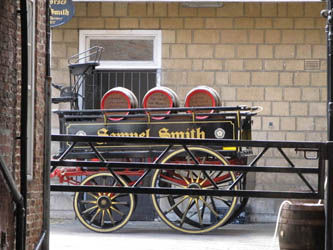 26th July 2013 – When??? GC9922 – cache #2709
Just South of Tadcaster is the village of Towton and the site of the Bloodiest battle ever fought on English soil, when 28,000 men died in one day during the War of the Roses. Hard to imagine that so many men died fighting over some cornfields at the side of the A1…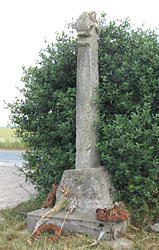 26th July 2013 – A Surprise Break GC40M2M – cache #2710
A quick pit stop at Ferrybridge gave an easy find (well apart from the nettles) despite it being a very busy day at the Services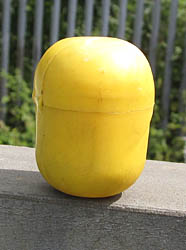 26th July 2013 – XH558? GC3EC28 – cache #2711
This cache is in the middle of a roundabout just off the M62. It took a few minutes of looking round before I spotted something that looked out of place and found the cache… Loudest noise I have ever heard was a Vulcan bomber low flying over my head.
I was happy to find this cache as there are challenge caches which involve finding a cache beginning with every letter of the Alphabet, and X is the hardest to find – after finding 2,710 caches it was the only one I hadn't found.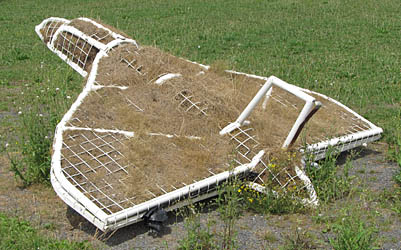 26th July 2013 – Have a Break, Have a Quick Cache! GC2183E – cache #2712
A quick drive-by in an empty layby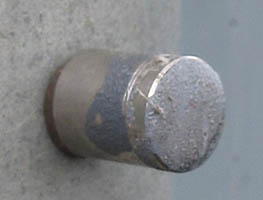 26th July 2013 – Ye Ole Survey Monuments GC45CC – cache #2713
YSM197 Sandtoft…
The first of several YOSM's on my zigzagging drive from Leeds to Kings Lynn, The Pillar is on private land but you can pull in to the side of the road lose by, with just the drainage dyke inbetween you and the Trig Point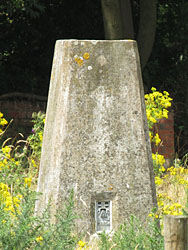 26th July 2013 – Ye Ole Survey Monuments GC45CC – cache #2714
YSM483 Cleatham – a Rivet rather than a pillar
Can you log a "Needs Maintenance" on a YOSM ? The rivet that is the location for this survey point is in the concrete surround of a manhole cover at the side of the road… Though now a new manhole cover has been put in and the new concrete surround covers up the old concrete and the rivet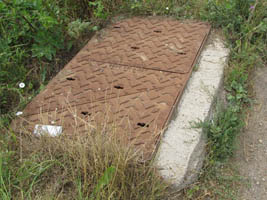 26th July 2013 – Ye Ole Survey Monuments GC45CC – cache #2715
YSM343 Hamilton Hill
I had to walk about half a mile up through the woods and through a Mountain Bike track to get to this trig, only one biker playing today, must be quite busy (and dangerous to walkers) here at times !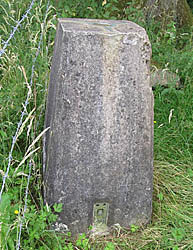 26th July 2013 – The Redhill's of Lincolnshire GC20EPN – cache #2716
The first Earthcache of the weekend, put there to show that Lincolnshire isn't just flat and boring, it does have some ridges and some interesting geology (If you happen to be interested in that sort of thing, which I am not !)
26th July 2013 – Ye Ole Survey Monuments GC45CC – cache #2717
YSM204 Flint Hill
Not the easiest of trig points to get to, even though it is only 3 or 4 metres off the farm track… the trig is totally obscured by vegetation, you have to beat a track through the nettles, burdock and other ground cover while at the same time crouching down to get under the low hanging tree branches.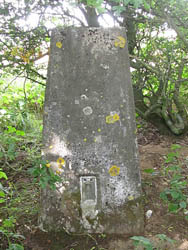 26th July 2013 – Lay-By Me GC21M7Q – cache #2718
A drive by that too me a while to find as there were many places to search, I wonder what the driver in the car at the other end of the layby thought I was doing as I pushed my way in and out between the trees… but I found it in the end.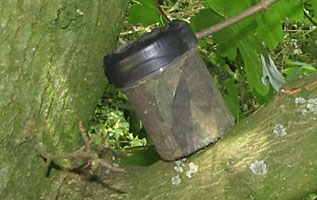 Just after I left this cache I realised that I didn't have my phone with me anymore, the phone whose insurance I had cancelled just the night before as I didn't need it as I don't lose phones !
Anyway I returned to the layby and searched around for the phone (good job the bloke in the other car had gone or he would have really thought I was strange coming back and pushing my way in and out of the bushes again) but didn't find it so had to drive 5 miles or so back up to the last YOSM where in ducking under the branches my phone had fallen out of my shirt pocket and I found it safely lying on the ground (in it's case so no damage had occurred)
26th July 2013 – Ye Ole Survey Monuments GC45CC – cache #2719
YSM176 Hagworthingham
Some Trig Points are on top of hills and need a walk to get to, others are at the side of the road and don't… this pillar is one of the latter.
26th July 2013 – Between a Rock and a Hard Place GC1WV04 – cache #2720
A nice quick drive by on a sunny day, and a cache at the site of another battle, this time the English Civil War Battle of Winceby (though wasn't the War of the Roses an English Civil War too ?) which took place in 1643, 200 and some years after the Battle of Towton where I was earlier.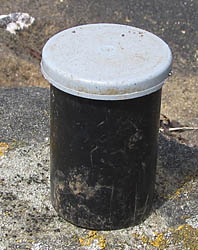 26th July 2013 – Gedney Drove Wander GC1H3DH – cache #2721
I've been along the A17 many many times over the last 30 years, but never turned off to this part of the world… An easy enough cache find on the sea defence embankment but for someone brought up in the Yorkshire Dales it's awfully flat round here !
26th July 2013 – Ye Ole Survey Monuments GC45CC – cache #2722
YSM056 Gedney Drove End
Last of 6 YOSM's on my to King's Lynn, and though I am used to Trig Points being on the tops of hills my GPS registered this as all of 2metres above sea level
And that was the drive down… 2 Virtuals, 1 Earthcache, 6 YOSM's and 6 driveby traditionals (though one of them, X558H was specifically chosen to stop at for it's name)