Home » Geocaching
Caches No's 2137 to 2151 – Halloween Hides and Creepy Caches
Stanwick Lakes, a unique 750acre countryside attraction and nature reserve in the heart of Northamptonshire's beautiful Nene Valley, and widely considered to be one of the region's most imaginative outdoor activity destinations. It offers the best of both worlds: extensive play areas to keep adventurous families entertained for hours, and for nature lovers, walkers and cyclists, acres of wide open spaces and paths, where blue skies are reflected in tranquil waters… At least that's what it says on their website
27th October 2012 – HH&CC 2012 MEGA Event – Reincarnated GC32G7P – cache #2137
The Halloween Hides and Creepy Caches event at Stanwick Lakes was the second 'Mega' event I have been too this year, Mega events are ones with more than 500 cachers in attendance. I was again attending with Adam (UKCacheMag) as he had a stand to sell and promote his magazine. The event obviously has a halloween theme and there were loads of people in attendance who had dressed up for the occasion, and the organisers had put out 50 or so caches most of which had special containers for the day which had a halloween theme. There were caches for the daytime, and caches for the nighttime… which were scarier !
The event was absolutely brilliant, and well worth the trip down.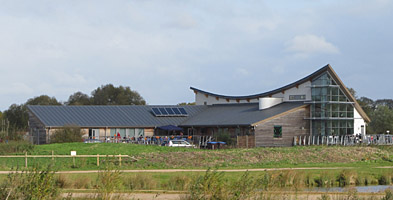 27th October 2012 – What Lies Beneath GC382GE – cache #2138
Adam and I had taken a Geocaching virgin 'ReadingBex' with us to the event, so while he manned the magazine stall I took Bexi out geocaching, and this cache was our first 'find' of the walk… though as with many others on the day we did find it in the hands of another cacher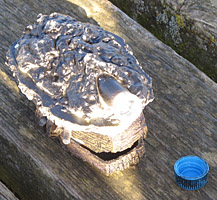 27th October 2012 – Rattus Rattus GC3XGHT – cache #2139
The rat was on top of the railing rather than hiding so it was an easy find !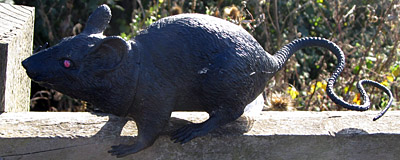 27th October 2012 – Arachnophobia GC382FR – cache #2140
A bit surprised by the container for this cache… it wasn't a huge spider (thankfully !) Instead it was a 'letterbox' cache (an type of cache where there is a rubber stamp inside for you to stamp in your notebook (assuming you have one !) It is the oldest form of geocaching dating back to Victorian days !) The stamp in this cache was obviously a spider.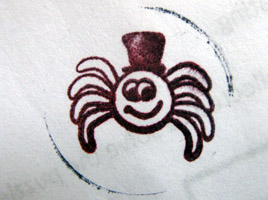 27th October 2012 – Gripper GC3XGHD – cache #2141
Although I was handed this cache by the previous cacher to sign it there actually was a big enough gap before the next people came along that I had time to hide it !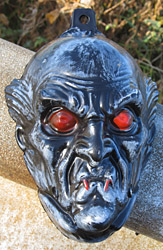 27th October 2012 – Prince Charming GC3XGGY – cache #2142
Another cache that was passed from hand to hand… at least this way they are easy to find !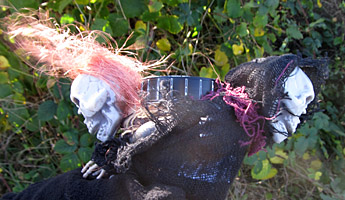 27th October 2012 – Ghost Train GC3XGCF – cache #2143
I don't think anyone will have trouble finding the caches around the lakes for many months – even without a GPS… there are some broad cacher's paths leading to the trees behind which the caches are hid !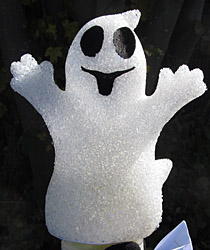 27th October 2012 – Span B GC2FRAA – cache #2144
Yay ! an actual cache find… this was the only cache I actually had to search for at the HH&CC event… found mainly because there were only a couple of us ventured down under the bridge whilst Bexi and the rest of the group we had caught up with stayed up top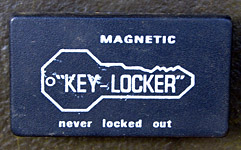 27th October 2012 – Octet GC3XGQV – cache #2145
The container was more what I expected to find at Arachnophobia… A large Spider… the picture shows the group before ours at the cache site… no wonder it was easy to find !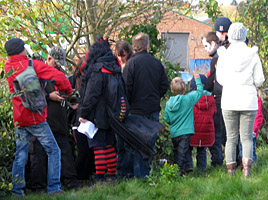 27th October 2012 – Fangs Alot GC3XGR6 – cache #2146
You do have to wonder what the drivers queueing at the traffic lights thought about a group of witches, zombies, ghouls (and Dobby !) walking past as we traversed along the pavement from one track to the next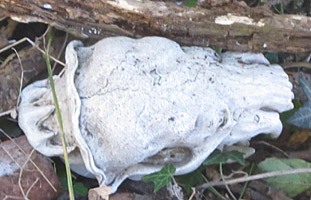 27th October 2012 – Tiki's Curse GC382G1 – cache #2147
The sky was beginning to turn a bit dark as we got here… a portent of things to come and a contrast to the blue sky and sunshine we set out caching in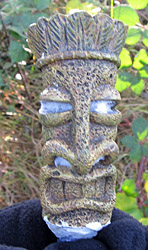 27th October 2012 – Twin Peaks GC382G8 – cache #2148
Cute container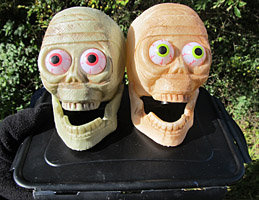 27th October 2012 – Finger Lickin Good GC382G5 – cache #2149
We'd already decided what this cache would look like and contain… and we weren't disappointed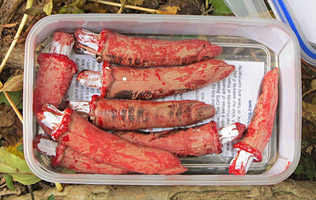 27th October 2012 – SkullKing Around GC382GB – cache #2150
The first brief rain flurry caught us at this cache, fortunately sheltered between the hedges on either side of the path we didn't get too wet before it blew over
27th October 2012 – Monsters' Graveyard GC382FX – cache #2151
I reckon that whoever put the caches out must have got these last two containers in the wrong order, as the last one was a graveyard cache and this one was a skull. This was the last cache of the morning for us… and we headed back to the visitors centre before the weather turned a bit inclement (well driving rain, hail and general nastiness occured a few minutes after we got back indoors)