Home » Geocaching
Caches No's 2169 to 2178 – Homeward Bound
Sunday morning and  fortunately with the clocks going back we had an extra hour in bed as our long day at the HH&CC and then a late night curry had taken it's toll… so it was around 11am when Bexi, Adam and I went our separate ways back home. My way involved a little bit of caching, I needed to find a Northamptonshire cache to drop one of the 1C3K keys off in, and it needed to be one that was very near the road as I couldn't be bothered walking very far !
I had checked out the route before I went, where I live has the advantage of being close to both the A1 and the M1 and so it doesn't really matter which one I use, the A1 route seemed to have the advantage in the number of caches on it

28th October 2012 – Corby Steel #4 – Priors Hall Quarry GC22A2N – cache #2169
This was the first drive by cache I came to where I could park (though I did have to then wait in my car as a young lady pulled into the layby behind me while she was on her phone) and that was going to be big enough for the TB… (not sure the key would fit in a 35mm film tub)
At this cache I dropped off the TB514JR – The Key
28th October 2012 – Just off the A1 – 1 GC3JDDN – cache #2170
Just by the A1 junction there was a road with 6 caches on it, A road only about a mile or so long, a straight road, and a road that because of the A1 was really only useable in one direction, so I made my route fit this road for some nice easy drive-by caches.
This one wedged in the ivy on a tree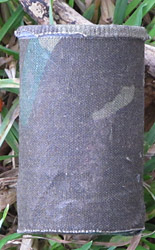 28th October 2012 – Just Northamptonshire #083 GC2DM50 – cache #2171
This cache was in the fork of a tree, a bit damp inside the cache pot (well I had to pour out the water !) so I left it the other way up (with the lid at the bottom so water would not get in and stay in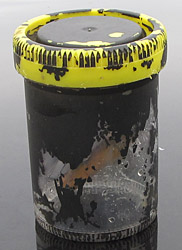 28th October 2012 – Just off the A1 – 2 GC3JDDV – cache #2172
Another easy drive-by find, this time under some rocks at the tree base… the cars go a bit fast down this road, well it's straight, flat and rarely will have traffic in the other direction so the cars continue down it at the motorway speed they were using on the A1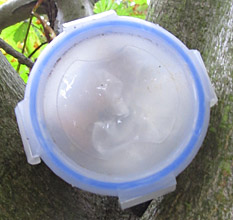 28th October 2012 – Just off the A1 – 3 GC3JDE2 – cache #2173
Another cache wedged in a tree… great little road for easy drive by caches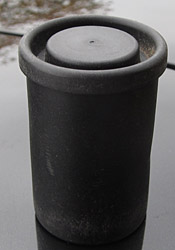 28th October 2012 – Just off the A1 – 4 GC3JDE8 – cache #2174
the fifth and last drive by for me along this road, I couldn't get to the last one because there were too many cars and people around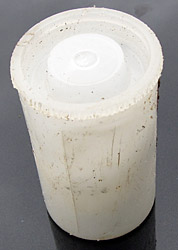 28th October 2012 – Village life GC2PMC7 – cache #2175
In a layby at the side of a waterboard pumping station. I was surprised to find a magnetic nano inside a 35mm film pot , with two logs one in each pot !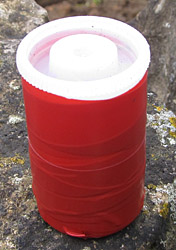 28th October 2012 – A Road Anarchy A1 Grantham Services GC15XFZ – cache #2176
Once on the A1 I drove up to the first Service Station to get this cache, found easily without my GPS as so many of the Service Station caches are hidden in similar places (on a head high ledge at the back of the advertisement hoarding !)
28th October 2012 – Drive By Caching No1 GC2HE2A – cache #2177
A nice easy drive by cache… no-one else in the layby so the only people watching me were passing at 70mph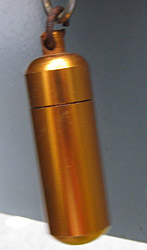 28th October 2012 – Three Village Walk 5 GC37KF8 – cache #2178
To finish off my trip I needed to find a cache in Yorkshire to drop the other key for 1C3K off, this isn't exactly a drive by, but has good parking and it is only a walk of 100 yards or so so once I'd parked it was a quick walk to the cache, easy to find when I got there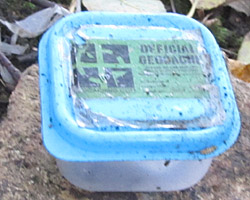 At this cache I dropped off the TB514JT – The Key