Home » Geocaching
Caches No's 1869 to 1874 – A Few Drive-by's
Saturday, and I was going down to Birmingham to see some friends, so I had to do a handful of drive-bys on the way – I would have done more, but time as always got the better of me and I didn't get set off until about an hour later than I had planned, so the potential caching had to be reduced to just one detour from my motorway route
30th June 2012 – M1 Motorway Mayhem – Tea, coffee & no parking fine GC38PME – cache #1869
Wooley Edge services, I had tried to find this cache before and been thwarted by the groundsman mowing the grass right in front of where the cache is hidden, this time I was luckier, no problem getting to the cache
After this I didn't find GCT6Z5 Motorway Mayhem M1 Junction 29, I drove down to where the Skeg to Ness series crosses the M1, intending to do a little loop of caches, unfrotunately this one, which was the first of the loop was in a place so overgrown with weeds that I couldn't get to where the cache is hidden at all without a machete
30th June 2012 – Skeg to Ness #115 GC23RYD – cache #1870
I'd done this section of the Skeg to Ness series back in April 2011, but had had to miss this cache because of people parked right by the cache, today there was no-one there and I could get to the cache easily – well except for the fact that you have to stand on the road to reach in for the cache, and it's on a blind 90° bend on a narrow road where the cars come round faster than I would like !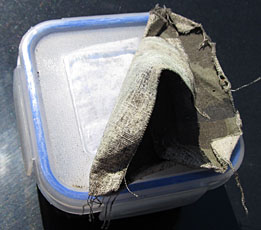 30th June 2012 – Skeg to Ness #117 GC23RYG – cache #1871
On my previous visit I had failed to find this cache, this time there was a cachers path leading me to the spot the cache was hidden, so it was an easy find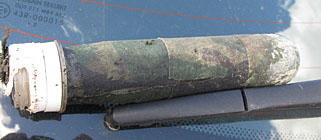 30th June 2012 – Skeg to Ness #118 GC23RYH – cache #1872
The hint said Left Hand Gatepost… there were gates at either side of the road… guess whether I tried the correct side first ?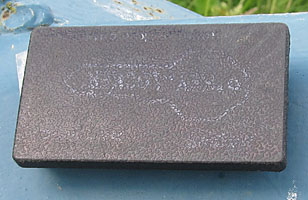 (answer – No !)
30th June 2012 – Sutton Gate Cache GC37V79 – cache #1873
Another nice simple find in the gateway to an old hall. The roads were incredibly quiet around here as not a car went past while I was dealing with the cache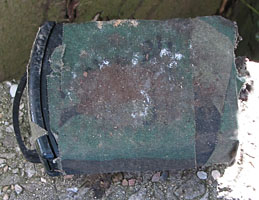 30th June 2012 – Skeg to Ness #119 GC23TJH – cache #1874
Another nice easy cache once I had worked out which side of the road the cache was going to be at…
And the last cache for June making it my best month for cache finding with 164 found in the month (beating the previous 161 for Aug 2010) I also achieved my quckest 100 caches having found 100 in 8 days.