Home » Geocaching
Caches No's 1857 to 1868 – Caching in the Dales
Tuesday, and I had had a root canal filling in the afternoon and so didn't fancy going to the gym as I normally do on Tuesdays, so instead I worked out a route to drive around in the Dales to go and do some countryside caching.
26th June 2012 – Lindley Wood 1 GC3D94J – cache #1857
The first was the nearest unfound cache to home and it was the second time I'd looked for the cache… however this time there was a trail left by the cacher who had found it earlier that day – so this time I located it
26th June 2012 – Sic Transit Alms Cache GC3356C – cache #1858
This cache was a multi-cache with a micro holding the co-ordinates for the final cache. The micro was at a point where two transits crossed – line up two objects in one direction – a stone and a fence post, thats one transit. Line up two objects in a perpendicular direction – a tree trunk and a 'golf ball' radome at the nearby spy base and that's another transit and where the two transits cross thats where you find the cache
I didn't have any problem with the transits at all, well the golf balls kept fading into the mist and reappearing, but that wasn't a big problem because I was already standing exactly on the point where the transits crossed… and there was nothing there, just a lot of grass interspersed with a few stones, all of which showed signs of having been turned over… twice… once by someone before me and once by me. But no sign of a micro.
So I reread the cache setter's last log… "It's now firmly weighted in place", hmmm something small enough or light enough to require a weight to hold it down… maybe it's one of those false flowers or grass plants or ferns… so I searched every inch of grass within a 10ft radius of the transits, and found nothing still… So I was back to square one and about to give up – but I didn't, I gave where I was stood one last thorough search and was rewarded with a micro containing some co-ordinates…
Then I had to find the actual cache box… and that was just as bad – at least the transits gave me a fixed point to work from… the GPS gave me a much less definite positioning which seemed to vary between the remains of a wall where I knew from the description that the cache wasn't hid, and a ditch full of water where I hoped the cache wasn't hid… so I had another virtually fingertip search before finding the cache box…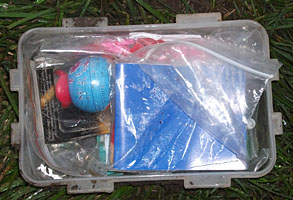 I had planned on doing a lot more caches, but I had sepnt so long looking for this cache that it was getting dark already, and my boots and trousers and socks and legs and feet were totally sodden with wandering about in the wet grass for ages
29th June 2012 – Stone House Super Hero Stop GC39J43 – cache #1859
Friday, and I had the evening free to go out and finish the route I had planned to go and do on Tuesday up into the dales, the first couple of caches on my route I had to pass on due to the proximity of people, and so a middle of nowhere phone box was the first cache I found.
29th June 2012 – Meerkat Madness GC2XA7H – cache #1860
A cache at a popular local picnic spot, I had been down here several times before to grab it but there has always been loads of people about, this evening there was no-one picnicing !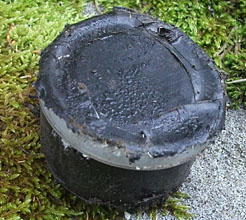 29th June 2012 – Greenhow country cache GC36QZB – cache #1861
I dropped the bag that held the log and it went blowing down the road with me chasing after it doing the 'trying to stamp on it' step… much to the bemusement of a couple of passing car drivers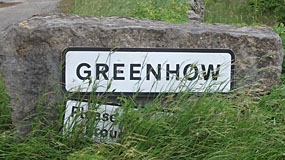 29th June 2012 – 16% respite GC336MJ – cache #1862
A cache quickly spotted, but not as easily got to, in avoiding barbed wire or climbing an unsafe wall I managed to scratch and bruise myself quite badly on the sign post !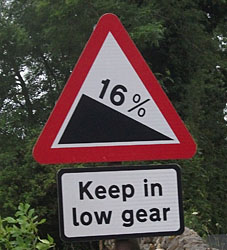 29th June 2012 – NEXT TO THE GORGE GC1A9FR – cache #1863
I hadn't planned to go to the next cpuple of cahes on Tuesday as they are a bit out of the way, but I had time this evening to go the extra 5 miles to find them, the first was easy enough to find, but difficult to recover being in a campsite in full view of the campers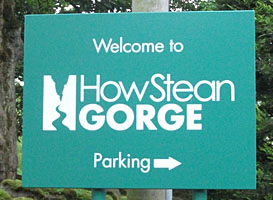 29th June 2012 – Before the Gorge GC1WY57 – cache #1864
Another straightforward find made more difficult by being next to a different campsite with lots of walkers around taking their dogs out etc.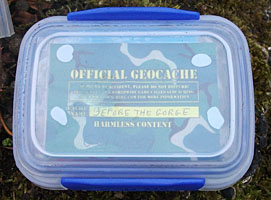 29th June 2012 – Year 2000 GCY2DG – cache #1865
More of a treasure hunt than a puzzle, the co-ordinates lead you to a map, the map leads you to a particular feature then the cache is a number of paces away in a particular direction. I managed to find the cache without getting stung by too many nettles !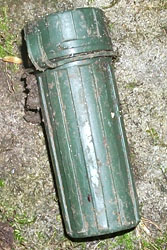 29th June 2012 – Under Granny's watchful eye GC2BW41 – cache #1866
The description for this roadside cache advises you to park up a half mile or so away and walk in… I just abandoned my car on the road and grabbed the cache – well it's a wide road and not very busy at 9pm on a Friday night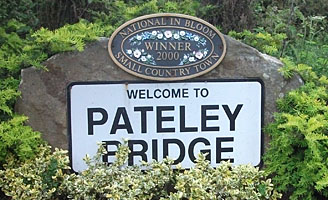 29th June 2012 – A British Icon 15 (A59) GC3H9TX – cache #1867
On the way back home I stopped off at the caches I had had to pass on on the way out, another rural phone box I don't know when this was last used, but the spiders webs made it look like Miss Havisham's Wedding Feast in Great Expectations… though I wasn't the first cacher visiting it that day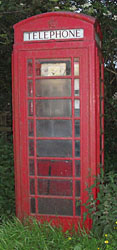 29th June 2012 – Washburn's Heritage GC3MQFR – cache #1868
The last cache of the day was hidden in the car park of a village church, as the car park is overlooked by houses, and it was 9:30pm on a Friday evening I decided it would probably arouse suspiciousions if I parked there, so I parked further away and walked in to find the cache