Home » Geocaching
Caches No's 1581 to 1606 – More Cycle Caching
When I was young bicycles used to come with mudguards, mudguards that stopped the spray from wet roads as well as mud from muddy paths leaving the distinctive line up the back of your clothes… If you buy a modern bike  such things are optional extras. I mention this because for the first time I went out cycle caching on a muddy track, it hadn't rained for two or three days but there were still puddles that had to be ridden through, and when I got back the bike and my back were rather spattered with mud… So I need to go and buy a mudguard… I also need to buy a cover sheet to go in the back of the car for when I put in a muddy bike !
12th April 2012 – Weeton Junction GC3CZ4H – cache #1581
Firstly though I had another empty day on my caching calendar so I detoured home from work to grab this cache… which is fiendishly hidden – I spotted it not because I saw the cache but because I saw the unnatural colour of the wire that held the cache on, when I rehid the cache I hid the wire out of sight so it wouldn't be spotted by the next cacher !
14th April 2012 – Kellingley Pit Walk # 11 The Field GC3E8K9 – cache #1582
I was going cycling where it's flat – which it isn't anywhere to the west or north of me, so I headed south east back down to where I had been cycling the fortnight before, first of all I made a short stop at Knottingley to pick off the two caches in the Kellingley Pit Walk that I'd had to pass on previously. The travellers had travelled, so I had no trouble finding this cache

14th April 2012 – Kellingley Pit Walk # 09 Bus Stop GC3E8J9 – cache #1583
This cache had been replaced on the evening of the day I was there, so I had little trouble finding it. I presume it had been taken away originally because it is in the middle of a council shrubbery that had been cleared, pruned and mulched. I did feel a little out of place trampling around the bushes looking for the cache in full view of the houses around. I felt it was in a place that I didn't want to be in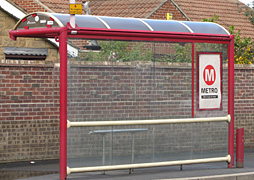 14th April 2012 – Christine's Camouflage Cache #1 GC1TVM3 – cache #1584
Driving out of Ferrybridge I stopped off under the old A1 bridge and grabbed this cache from the base of a tree by the side of the river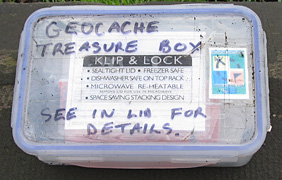 14th April 2012 – Blood Ring Beck GC3727J – cache #1585
Out on the bike at last, for a short cycle along a track at the side of the M62 near Pontefract. The first cache took a few minutes to find as it was in a well constructed hide, but the hint was specific and careful examination brought out the cache

14th April 2012 – Blood Ring Beck #2 GC3727X – cache #1586
The second cache was much easrier to find as it was hidden in the same style as the first

14th April 2012 – Blood Ring Beck #3 GC37282 – cache #1587
Again in the same style, so much so that as I rode along I stopped and grabbed the cache without needing to look at the GPS for co-ordinates

14th April 2012 – Blood Ring Beck #4 GC3728G – cache #1588
It took longer to get this one out of it's hiding place than it did to spot it… but I got there in the end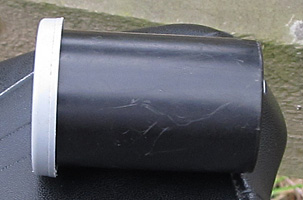 14th April 2012 – Blood Ring Beck #5 GC3728X – cache #1589
I had to wait for a couple of guys to walk past while retrieving this one… wasn't at all bothered by people speeding past on the motorway seeing me though !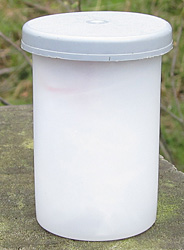 14th April 2012 – Motorway Mayhem M62 J32 GC1645F – cache #1590
Having read the description and logs I knew this was a magnetic nano and knowing that there was only one place it could be hidden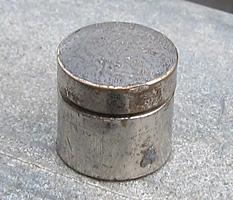 14th April 2012 – Blood Ring Beck Bonus GC372A5 – cache #1591
I think I made a mistake here of attempting to go straight to the cache rather than following the description which said use the bridleway… what it meant was scaling the side of a colliery slag heap, up a muddy track in a thick stand of trees… with a bicycle. I then had to go along a path at the top of the slope still in the trees (I did notice that there were other bike tracks in the mud, but I wasn't going to try riding along the path !)
Once I'd got to the cache the bridleway was a nice easy run back down to the road.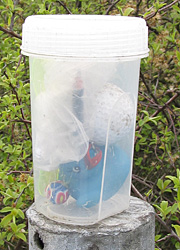 14th April 2012 – Prisoners Rest GC36W75 – cache #1592
A short cycle away (200 yards if that) from the start of the Blood Ring Beck series is this cache, hidden in the ivy around the bottom of a gatepost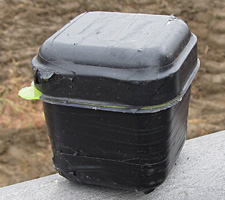 14th April 2012 – Hard Lines Cache Number 1 GC26YZ4 – cache #1593
The Blood Ring Beck series was just the warm up, I then drove a few miles to the other side of Castleford to cycle along an old Railway line, most of which now forms part of the Trans-Pennine Trail. The first few caches however are not on a 'surfaced' bit of the trail, but on a muddy footpath.
This co-ordinates for the first cache seemed to be about 10 yards out, but there was only one place that matched the clue so the cache was easy to find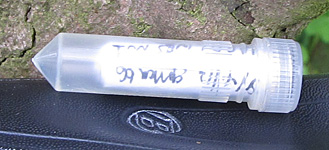 14th April 2012 – Hard Lines Cache Number 2 GC26YZE – cache #1594
This cache is hidden on an old railway bridge, I scouted around for a bit and couldn't find it, then I looked over the parapet and spotted the cache way below me… then I just had to find the retrieval method !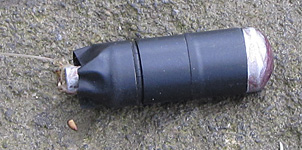 14th April 2012 – Hard Lines Cache Number 3 GC26YZJ – cache #1595
As said in previous posts, all cache series have caches hidden in prickly hawthorn trees/bushes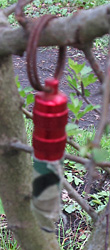 14th April 2012 – Hard Lines Cache Number 4 GC26YZT – cache #1596
A cache hidden in rocks at the base of a tree, no not those rocks… or those ones… eventually the right rock under the right tree was discovered

14th April 2012 – Hard Lines Cache Number 5 GC26Z03 – cache #1597
The old fake fence post support hide… trouble is the wood had warped so the saw cut was obvious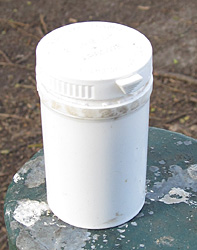 14th April 2012 – Hard Lines Cache Number 6 GC26Z09 – cache #1598
Well I found the cache… although all there was to find was a film cannister bottom and inside it an empty strip seal bag… where the can lid and the log book have got to I don't know. Also not being able to find the original cache log meant that the bonus cache coordinates were now incalculatable, which was disappointing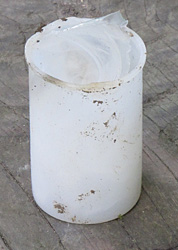 14th April 2012 – Hard Lines Cache Number 7 GC26Z0H – cache #1599
Id seen caches hidden like this before – and so I spotted it easily enough even though it is pretty minute… There was a pair of tweezers from a Swiss Army Knife on the concrete nearby, which I used to get the log out, and they were small enough to leave in the cache, so there is an extraction tool on site for future cachers

After this I didn't find Hard Lines Cache Number 8 GC26Z0R or Bobs Bridge Cache GC25N4Z – All I found at the GZ was a split ring hanging from a branch… no cache attached… I'm thinking the cache has gone missing
14th April 2012 – Hard Lines Cache Number 9 GC26Z10 – cache #1600
This cache is at the bottom of the railway banking, Railway bankings are steep and not designed for climbing up or down… getting down to the cache was difficult, getting back up quite a challenge !
After this I didn't find Bob's TPT Cache GC25CP2 – not the first time the local kids have removed this cache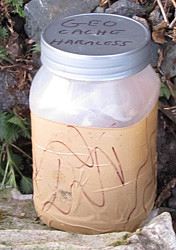 14th April 2012 – Curse of the FTF Wakefield # 7 – TPT Weird Birch GC26G5G – cache #1601
An easy to find cache hidden behind a weirdly shaped birch tree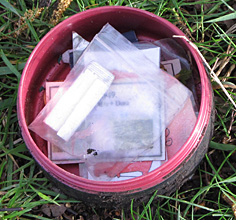 14th April 2012 – Hard Lines Cache Number 10 GC26Z16 – cache #1602
Although I was in a fairly open space it took my GPS a while to settle down to an accurate reading, which meant I searched bushes on bothe sides of the track before finding the right one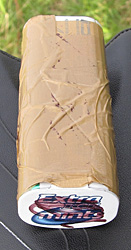 14th April 2012 – Calder and Curse View GC25CRK – cache #1603
A slight detour on the way back brought me to this cache, good job it's not on a footpath as the camouflaging stones looked totally out of place for the area it's in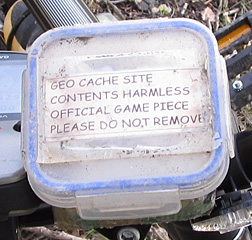 14th April 2012 – Old Bridge Micro GC25N5F – cache #1604
An easy to find cache – maybe more difficult later in the year when there are leaves on the tree !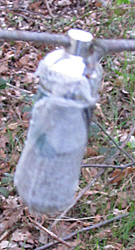 14th April 2012 – Clean & Green #1 GCNWRP – cache #1605
A straightforward find hidden behind a signpost under a rock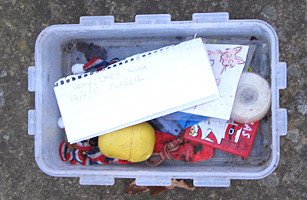 14th April 2012 – THE POWER OF HARD LINES GC2T9XV – cache #1606
The hint for this one said 'low down on the left side of the path' what it didn't say is which way the hider was approaching form when he determined which side of the path was 'left' – it was on the right side of the path from the direction I was coming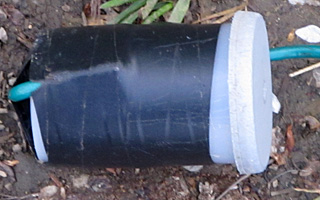 And that was it for the day. I'm not sure that with doing cache series like the ones I've cycled where the caches are so close together that I get between the caches quicker on the bike… I mean by the time you've got off, found somewhere to lean the bike then got back on again, the time saved by cycling is probably negligible. Next time I will have to try caches a bit further apart to really make the cycling work.