Home » WASH
WASH 1984
The story of WASH begins in 1984. The way the Israelite tells it is that in looking for a place to hold a weekend away he went with his father to see Mr Searle… who told them that they didn't hire out the whole place to one group. However when told that there would be at least 300 people there each drinking a couple of drinks each on each of the 2 nights that they were there… the idea of selling over a 1,000 drinks changed Mr Searles mind !
I wasn't there – The first time I went down to Wharfedale 18 Plus was to a New Members Evening on Monday 15 October 1984, – just four days before 18 Plus hit Searles for the first time. So I missed the very first WASH.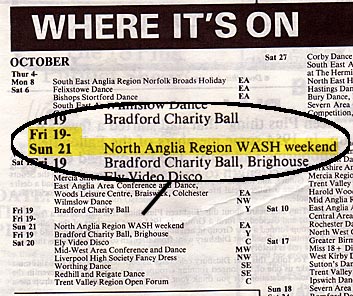 What the Committee said…
PLUSSERS' FIRST WASH

FOUR hundred plussers tried something new in October, taking a WASH !
The WASH in question had nothing to do with cleanliness however, it was the name of a new caravanning weekend organised by members of North Anglia Region in East Anglia.
Thirty-nine groups attended, ranging from Orpington in the south, Pudsey in the north, Coventry in the west and of course numerous East Anglia groups from the east.
Entertainment at the luxurious caravan site in Hunstanton – just up the road from Caister – kicked off with local four-man band Haleys and disc-jockey Dick Ropa.
Saturday lunch-time saw a fancy dress disco and in the evening, seventies glam rockers The Sweet, topped the bill. The audience seem surprised at their new macho heavy metal image.
Sunday's farewell disco featured sixties stars The Merseybeats, hailed by many as the highlight of the weekend.
Organiser Mike Parsons said the group who undoubtedly made the most impact, however, were a band of ducks. "They wandered around the site giving an early morning alarm call", he added, "not even cries of 'Duck a l'Orange' frightened them away".
Mike said the weekend proved so successful it is going to be repeated on October 18-20. He added: "We wanted to give plussers a complete new package including entertainers not seen before and it seemed to work. Now we're hoping to continue it every year".

Plus News, Spring 1985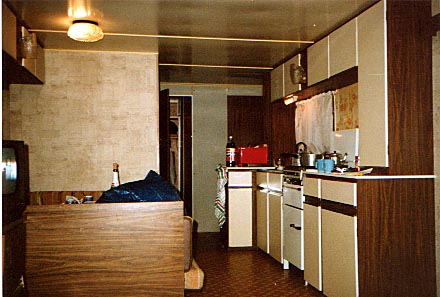 Luxury Caravans – as they used to be.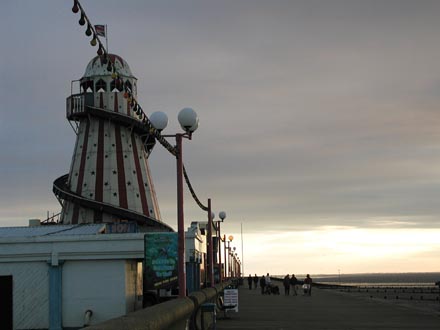 Hunstanton in the Autumn – it's rather quiet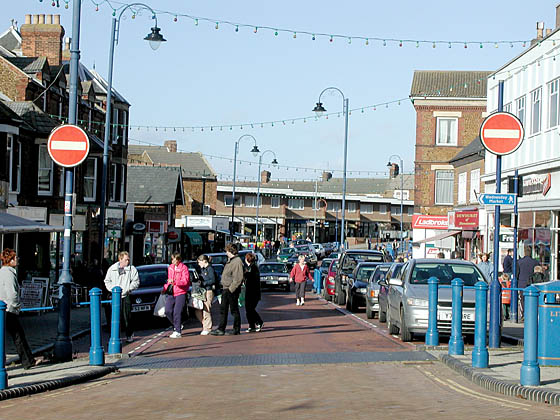 And most of the people you see are Plussers
Click to go to
Next Year 1985