Home » Geocaching
Caches No's 1252 to 1267 – A Trip To Wales, Day 1
As the weather was looking pretty good I decided to take a week off work and go away to Wales for a few days. My main reason was to go and ride on a train across the main road at Porthmadog (I think I'll probably have to put up a blog post about that !).
On the way down I had the option of sticking to the motorways and dual carriageway A55, or to take a more scenic route. I took the scenic route and started with a few caches in Cheshire on the Skeg to Ness series
11th July 2011 – Skeg to Ness #181 GC240WB – cache # 1252
On other journeys down the country I've done a section of the STN series across Notts / Lincolnshire from the A1 to Spilsby, and the section across from the A1 to the M1, so it seemed a good idea to plan my route to include a few more of this series of caches at the other side of the country in Cheshire. It wasn't really very far out of my way !
This first one was hidden by the footpath gate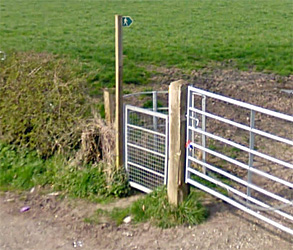 11th July 2011 – Skeg to Ness #187 GC240V5 – cache # 1253
This next cache was hidden halfway up a tree at the side of the road on the banking taking the road up to the railway bridge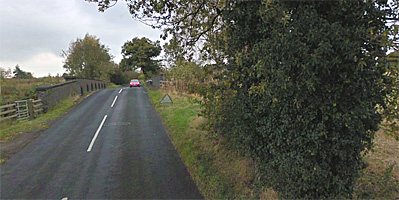 11th July 2011 – Skeg to Ness #194 GC240RC – cache # 1254
I did become rather disappointed with the STN caches on this stretch of the route, they were all in places where I wouldn't consider was a good place for a cache to be, either nowhere sensible to park other than in the end of somebody's drive or closely overlooked by houses. This one was a bit different, although the only place to park was in the end of a farm track the cache was placed at the bottom of the sign post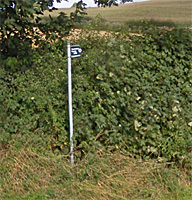 11th July 2011 – Skeg to Ness #196 GC240R0 – cache # 1255
For this cache I had to race to get the thing signed and replaced before two horses that I had passed a few hundred yards down the road came along and saw me. I was in a pretty exposed place as the cache is hidden in the top of the gatepost next to the signpost.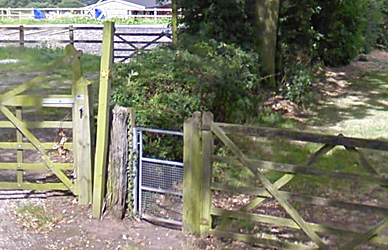 11th July 2011 – You drive in……You drive out GC1Z6RN – cache # 1256
It was getting towards dinnertime and I was fed up of the cache placements that I was coming across, so many of them I had to miss out as I was not happy stopping to do them, so when I got to the A55 I headed onto the main road and speeded into Wales.
I bought a sandwich and a drink in Colwyn Bay and drove down to a layby to eat my lunch, and while I was there I grabbed this cache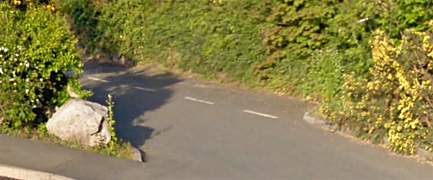 11th July 2011 – This Daughter became a Conwy Valley tour guide GC20EQN – cache # 1257
There was a big, empty layby at one side of the road, with picnic tables and space to move around, and then on the other side of the road was a bus stop. I pulled up into the empty layby, looked across the road and saw I was being watched by a bloke in his car in the bus stop, eating his sandwiches… Why ? Why would you sit in a bus stop when there was a huge picnic area on the other side of the road ? Anyway I had to wait until he had finished his lunch and driven off before I could get to the cache. WHile I was waiting I took a picture or two with my DSLR which is why this photo is a bit better than the others !
11th July 2011 – Deceangi Drive-by series 50 GC2QQBC – cache # 1258
For a drive by there was no particularly safe place to park, I just had to pull over into the entrance to a farm road and hurry before anyone came.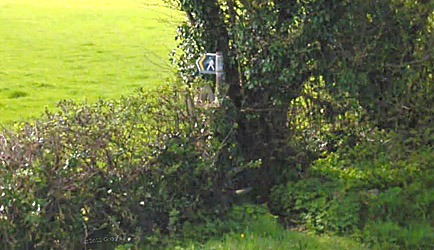 11th July 2011 – Whats the Weather Doing? GC265MA – cache # 1259
Layby, armco barrier etc. etc. I remember taking the photograph of this cache and putting my camera down when I put the cache back in it's hiding place, I don't remember picking it back up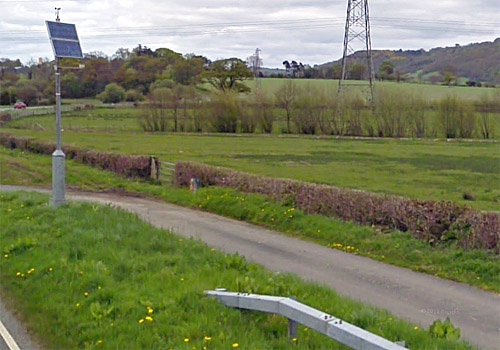 11th July 2011 – Snowdon View Micro 1 GCJ8XK – cache # 1260
It was at this cache that I discovered that I couldn't find my camera, the one I had taken pictures of the previous 8 caches on, I did however have two other cameras with me so it was annoying but not too much of a problem – but it does mean the caches above have pictures taken from Google Street View rather than the ones I took myself
I pulled up to the layby where this cache was just a s a minibus and two cars coming the other way pulled up and a set of self important twenty-somethings piled out with their TV cameras and ran around like mad things showing off to each other – I presume Media Studies students out on a field trip. Anyway they took no notice of me as I wandered down the path towards the lake and sat upon the large rock hiding the cache.
Snowdon was looking a bit dark and forbidding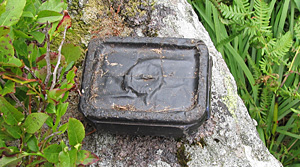 11th July 2011 – Snowdon View Micro 2 GCJ8XN – cache # 1261
Having driven around here in the past I knew exactly where this cache was going to be from just looking at the map on the website. There's a little carpark that gives you a viewpoint of Snowdon and the lake down in the bottom of the valley, and it was into this car park that I drove to park my car for the cache. There is always much coming and going in the car park as there is nothing else to park here for except to look at the view and eat an icecream from the icecream van that parks there.
As I was being observed by a few people – including a bored icecream seller – I got my camera out and took a picture or two to establish why I was there then wandered down to where the cache was and sat down on a rock and took more pictures as well as grabbing the cache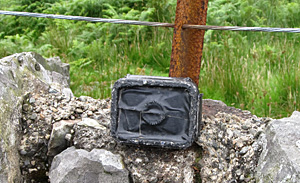 11th July 2011 – Deceangi Drive-by series 50 – Llyn Dinas GC2P19H – cache # 1262
Another drive by cache, on the side of the lake, fortunately there was no-one else in the layby, as there had been for so many of the caches that I had missed out on my trip down.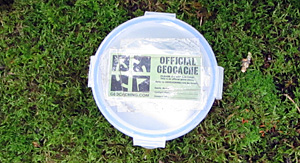 11th July 2011 – TAKE A BREAK – CRICCIETH GC2E4PD – cache # 1263
I had booked a B&B in Criccieth over the internet (on Trip Advisor I think, I just googled hotels criccieth and took it from there) One reason for choosing Cricieth over any other place to stay was that there were a handful of caches around the town – and there aren't many caches in the area as a whole.
So after I had booked in and had a rest I went out for a little walk around the town.
This first cache was hidden in the car park signage, but as it was 7:00pm at night the car park was empty and I could get the cache and take it to a nearby bench to sit down while signing the log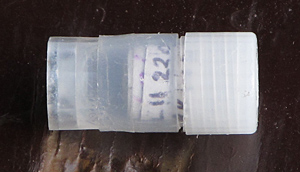 11th July 2011 – ZC#24: I dont like Criccieth – I Love it! GC2C732 – cache # 1264
A cache hidden in a hole in the retaining wall around a bench, so you just sit down on the bench looking over the bay to the castle and reach out for the cache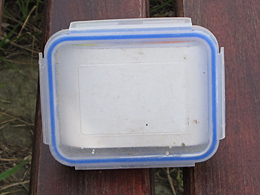 11th July 2011 – ZC#25: The Spirit House GC2C740 – cache # 1265
Apparently the site of this cache has some symbolic mystical interpretation, in some far off land they have a boat like this as a sort of shrine where they leave prayers for the dead, probably some sort of ferry to the underworld type thing going on. Anyway the cache is hidden under the boat, which means you are bending down fiddling around in full view of anyone in the guest houses just across the road – fortunately they looked empty when I was there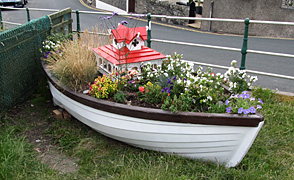 11th July 2011 – Talking to the Lynn View GC2F4NZ – cache # 1266
A walk along the cliff top path took me to this cache, I had to wander off past it as I could see a dog walker coming towards me from another direction when I got to the cache, but a bit of hanging around behind a tree until they had gone let me get to the cache !
11th July 2011 – A497 Mayhem (Lynn Coast) #5 GC2DMDZ – cache # 1267
I had trouble at first finding this cache as I was following the geocaching guidelines and ignoring the dry stone wall… however there was nowhere else it could be and once I started dismantling it I soon found the cache