Home » Geocaching
More Lunchtime Caching – Caches No's 313 – 316
30th March 2010 – Archie's Walk #3 – War Memorial GC1HHB0 – Cache #313
Back to lunchtime geocaching and another war memorial… And a bonus… the cache has been replaced at some time as the original one was deemed to be lost, but now the original has been found so there are two caches !

31st March 2010 – Badge Of Honour GC25KRW – Cache #314
Another lunchtime cache in a local park easy enough to find, the only difficulty being that after so many wet days the ground was sodden, and so the whole are was muddy and slippery – not too good when you are in your work shoes and the office has a creamy-beige carpet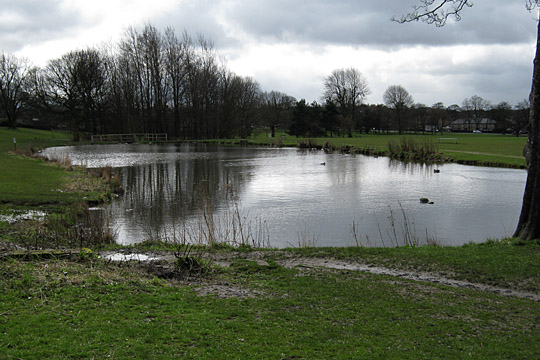 31st March 2010 – Carols Carlton Red Cache GC24XKZ – Cache #315
I was going to the pub and thought that as I would pass the cache I may as well stop and grab it, unfortunately there was another car parked right by the cache with the occupants loading something in from one of the houses across the road, so I had to drive on. On the way home from the pub about midnight there was no-one about, so I stopped and as I had read the description and hint I knew exactly where to look, so by the light of the moon I found it quite easily… Unfortunately the moon then chose to go behind clouds, so I couldn't see the log too clearly… if anyone had written in faint pencil I may not have seen it and may have overwritten it with my scrawl !
1st April 2010 – Archie's Walk #4 – Two Bridges GC1HH – Cache#316
Another lunchtime cache… though this one did involve some quite fast walking up and down the hill to get it done in time, fortunately the cache was easy to find.