Home » Wharfedale Plus
Blackpool Pleasure Beach
1989 again this time, and a Summer's day trip to Blackpool. I have been asked how I remember all these happenings from 20 years ago, and this perhaps is a good case in point… I remember only what happened in the photographs. I remember nothing about the day in Blackpool other then the time we spent in the pleasure beach except for one thing, I also remember the corner shop on the seafront where Andy Animal bought a tee-shirt printed with scrabble letters that could be rearranged into a well known phrase or saying – and I do have other photographs of him wearing that shirt at later events, so the link to it's purchase is again tied up with photographs.
We arrived at the pleasure beach and the first thing we went on was the centrifuge, I love this picture for the different reactions people are showing… Roger is shouting with excitement, Andy Animal holding tight but laughing, Malibu Mel, well you can see how white her knuckle are as she grips the rails… and Tobias, just posing for the camera while I'm taking pictures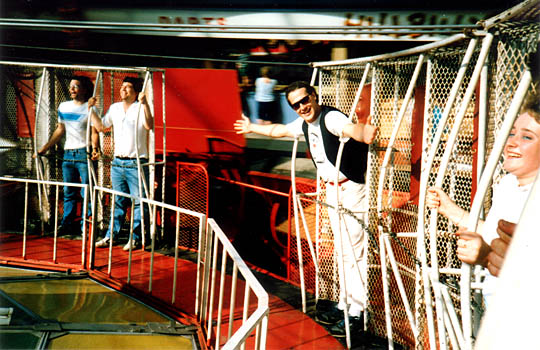 Tobias – What a Poser !
My favourite ride at Blackpool has to be the Grand National Roller Coaster, a 1935 twin track roller coaster that has nothing fancy about it compared to modern rides, I think the thing with the old wooden roller coasters is that they were built for enjoyment not terror…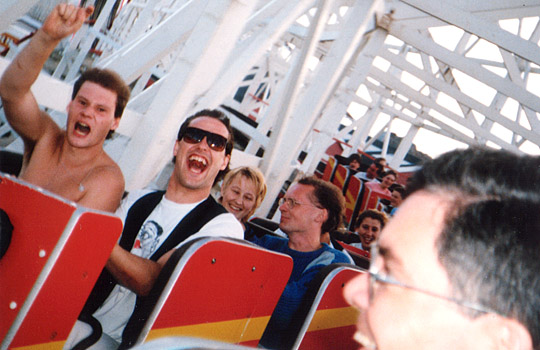 Ibbo, Tobias, Wendy-woo and The Wadd… are they being beaten by or losing to Roger and me ?
Of course there are more gentle rides at Blackpool… though the Haunted Mine isn't the Tunnel of Love !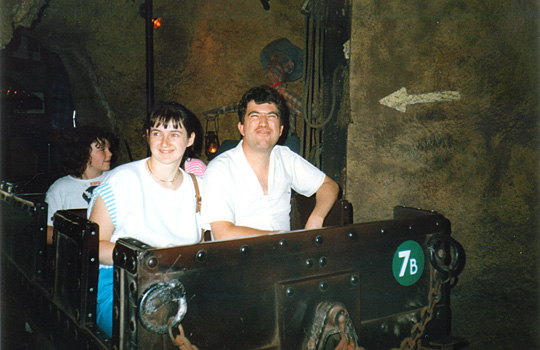 The Fish & Andy Animal (he's scared of the 'big rides')
Then of course there's the log flume, where you get wet… and if you are Ibbo, you have to get very wet…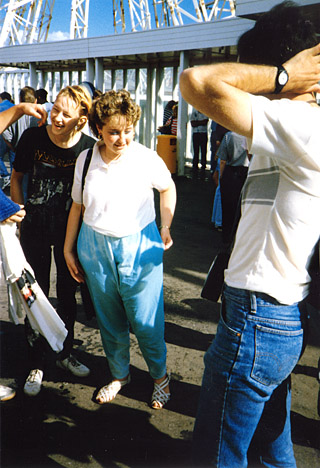 Wendy-woo, Malibu Mel and Roger… mildly wet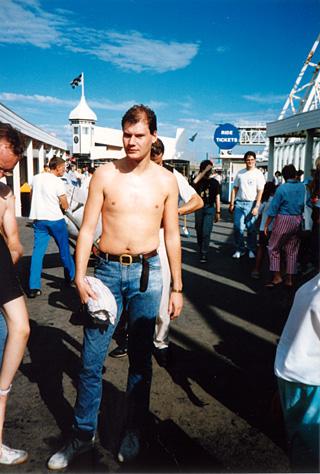 Ibbo – soaking
Then there are other roller coasters… remember this was in the days before the Big One, the Pepsi Max, The Avalanche, Infusion and all the modern rides, so all we had were things like the original 1933 Roller Coaster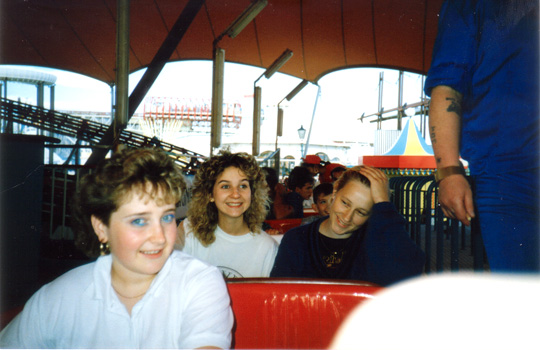 Malibu Mel, Cozbert and Wendy-woo on the Roller Coaster
Then for some reason we all went and had a go on the Bucking Bronco… and fell off, some more spectacularly than others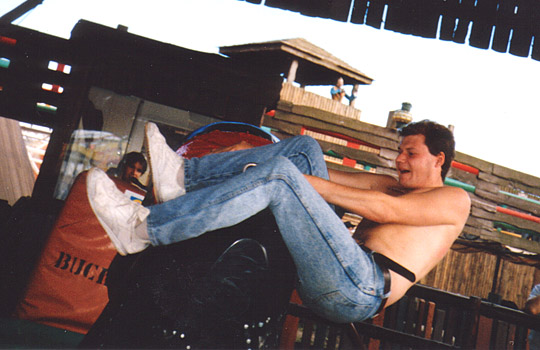 Ibbo falls off the bucking bronco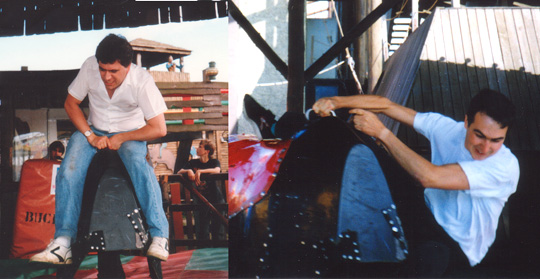 Andy Animal and Dicky fall off the bucking bronco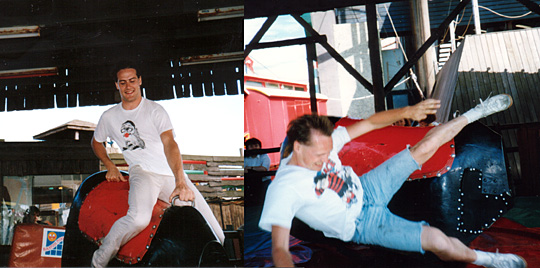 Tobias and The Wadd fall off the bucking bronco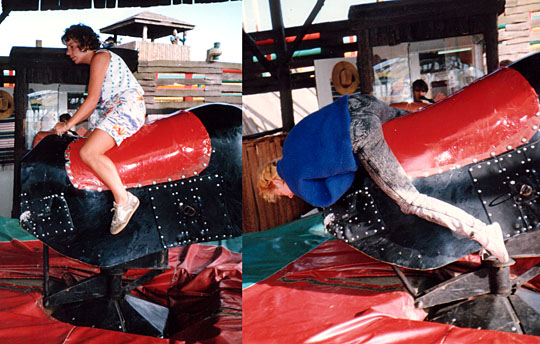 Zippy and Wendy-woo fall off the bucking bronco
I'm sure there were other rides we went on, but I haven't the photographs so I don't remember them !