Home » Wharfedale Plus
Bah Humbug… Part VIII
And so we reach the last of these Festive posts… although Wharfedale closed down at the end of 1994 some of us did get together at Christmas 2001 for a reunion Christmas Meal back at the Craiglands. It is interesting to look through and see how we all had changed in the 8 years from 1993 to 2001… Our looks had changed a lot more then than they have done in the 8 years since…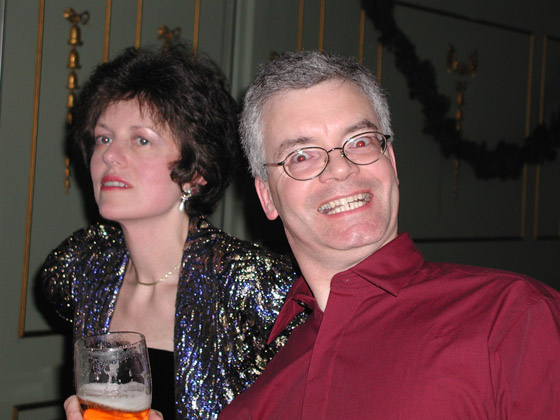 Roger and Linda… The grey hair made him look more distinguished…
apart from the grey hair there's not a lot of difference between this photo and the one from 1994… or the one from 1990 for that matter !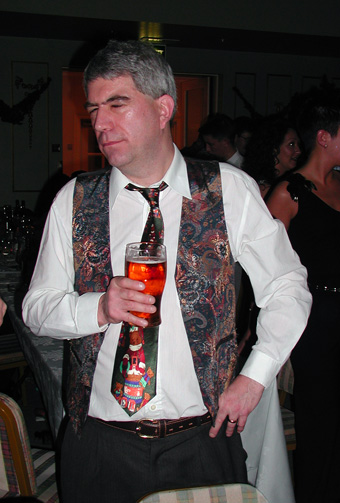 Andy Animal… the grey hair just made him look older
his dress sense hasn't improved though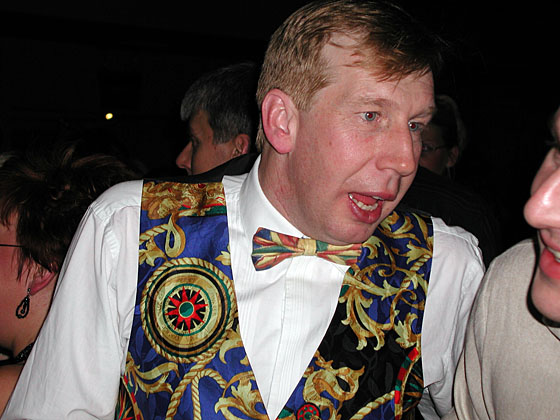 Thornbush, looked no different in 2001… but then he looks no different now
Nor is his dress sense any different now – in fact I'm expecting hm to be wearing very the same waistcoat and tie (and possibly shirt) when I see him in two days time !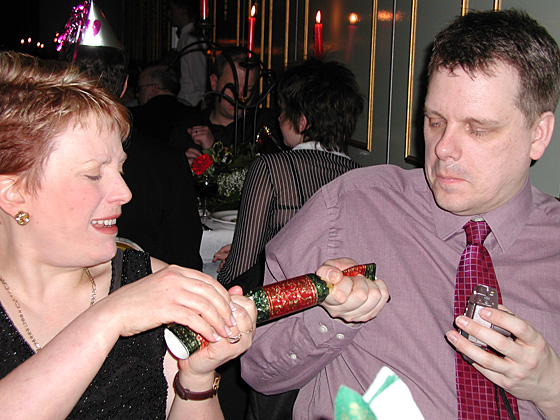 Sherry and Nelly, struggling with a cracker
Sherry's succesful slimming campaign had obviously made her weak, but she is the only one of us who looked younger in 2001 then than we did in 1994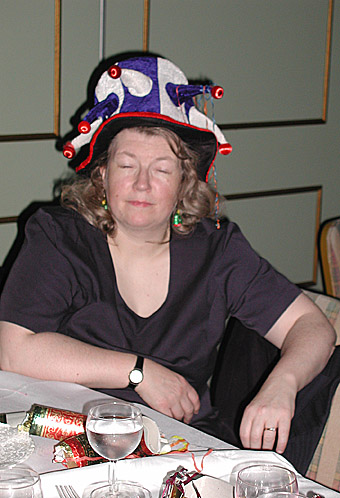 Gran didn't look a right lot different,
though that years 'Lincoln Hat' didn't match her outfit !
She doesn't like her photo taken with her glasses on, but then she shuts her eyes !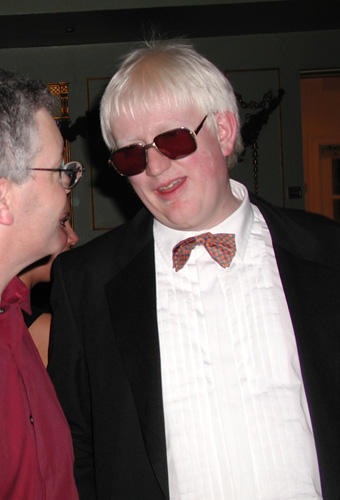 Roger and The Nook… the years just made him look more prosperous…
Okay, for 'look more prosperous' read… 'look like he's the one that ate all the (mince) pies'


A tasty looking treat, could be the pies that Nookie looks like he's eaten
I was impressed by the Yin&Yang look to the Christmas Pudding, though not liking it myself perhaps I had the other option, which looks like cheesecake with whipped cream and an Amaretti biscuit with an apricot jus… or more likely I had Chocolate Fudge Cake and ate it rather than photographing it !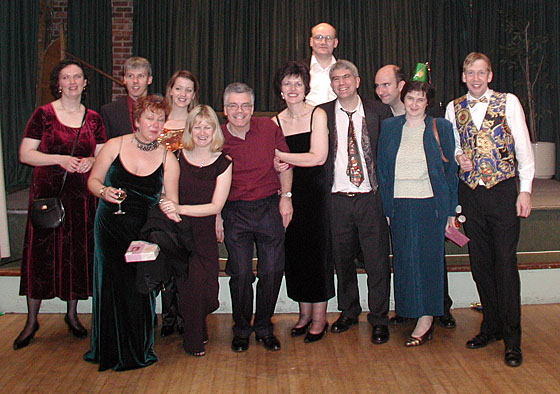 From Left to Right… Jane, Tony, Cheryl, Trudi, Sue, Roger, Linda, Yours Truly, Andy Animal, Rice-man, Fish, Thornbush
How come whenever you want a group photo some people are always missing ?
Here we're definitely missing Gran, Sherry, Nelly & The Nook, and it seems strange if Jane was there without Hubert, but I have no pictures with him in, so I can't confirm his presence.
Oh and I mustn't forget Cheryl's friend Angie who took the photograph