Home » Wharfedale Plus
Bah Humbug… Part III
Christmas 1991 now, and again the Yorkshire Area Christmas Dance was held at Castleford Town Hall. The main function room there is a big wide room place with a stage along one side and a balcony at the other.  It had entrances at either of the short ends of the room which had stairs up to the balcony and the Gents toilets at one side and the ladies at the other (it was in the Ladies toilets that Ellie once smacked another girl in the face for being dis-respectful to Wharfedale… but I digress)
On with the pictures…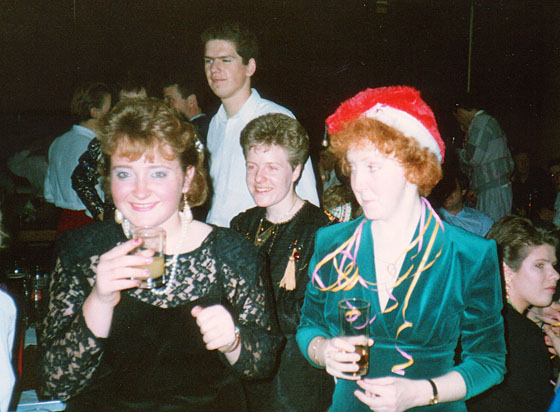 Malibu Mel… is that a Malibu and Pineapple she's drinking ? and Taz
With Jason and Kate behind… I think Kate's 'Hex' eyes are just a camera thing !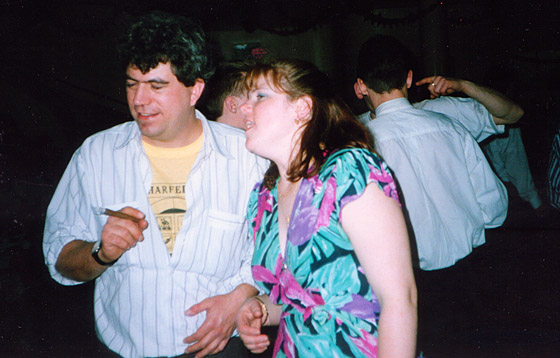 Andy Animal and ? (Can't remember her name !)
She was an Australian who had joined us for a few weeks before she went back home
It seems so strange that people were smoking in public places back then… even though the ban is only a couple of years old seeing smoking in these old pictures is somehow unexpected.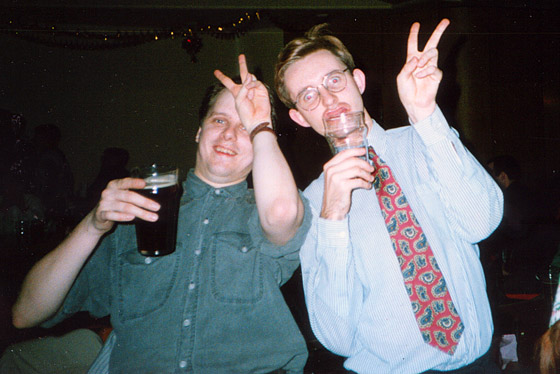 Nelly and The Git
Giving the V for Victor sign as usual…to show how mature they are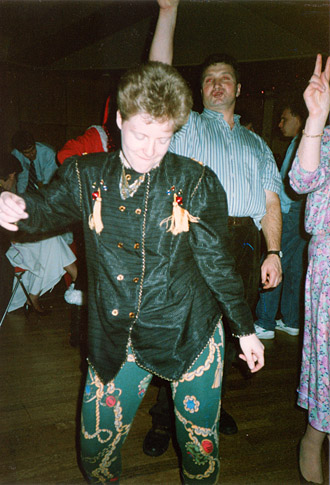 Down on the dance floor Kate was strutting her stuff, with DL behind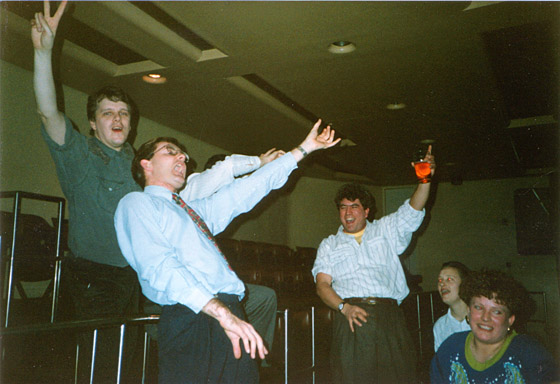 Meanwhile up on the balcony it looks to be Air Guitar time…
Nelly, The Git, Andy Animal and I presume the extra arm belongs to Jason, with Wendy-woo and Sherry watching on
Nelly as usual is giving the V for Victor sign, to show how mature he is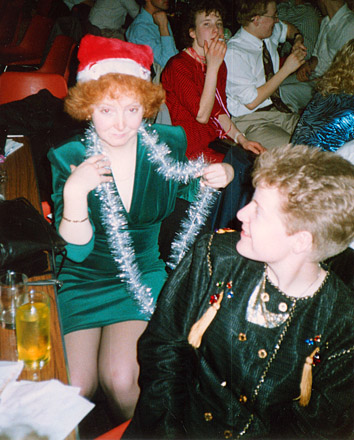 Looks like Taz and Kate were the only people in the whole place
who had bothered dressing up for Christmas.
(pity the ladder in the tights lets Taz's outfit down)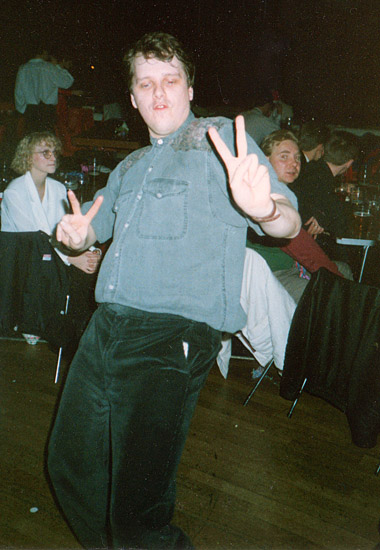 Nelly on the dance floor… and guess what ?
Even while dancing he's giving the V for Victor sign to acknowledge his respect and kinship to the most mature person ever to have lived – Victor Mature…