Home » WASH
WASH 2007
July 1st 2007 brought about the smoking ban in England. This lead to a couple of changes at Searles, a smoking shelter built outside (which protects smokers from the rain, if not the cold) and it gave Searles the excuse to remodel the Sundowner Bar. Apart from new carpets, furniture and a larger stage, no longer is there a barrier between the bar and the seating area. This last change to me hasn't improved the room, the bar area was a place where you were separated from the band and dance floor and could have a chat with people – but perhaps the 'regular' holidaymakers in the summer prefer it without a partitioned off area.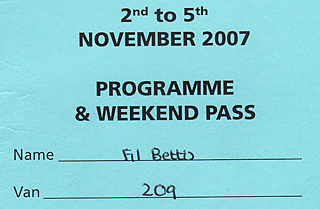 What the Committee said…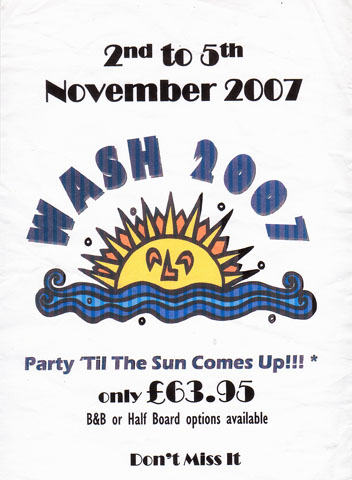 What the Committee said…
Hi gang

Just to let you know that support has been superb this year and we will actually INCREASE on last year's attendance. Amazingly this is the first year since 1991 that attendance has gone up. Funnily enough, 1991 was my first WASH!

LATE BOOKINGS

Because of the brilliant turnout we have a number of groups who have 'spare berths' and are happy to accommodate any late bookings. So if you have any stragglers or can 'persuade' any more to come and are worried that an extra person may incurr an extra charge for an un occupied space – DONT WORRY, we can sort it for you!

With the numbers we have booked, the revamped venue and some awesome entertainments planned it seeems a shame if anyone still pondering coming but worried about upsetting group's carefully laid caravan plans, doesn't come. We WILL accommodate them with mutually acceptable people.

Paul – WASH 2007 Bookings Officer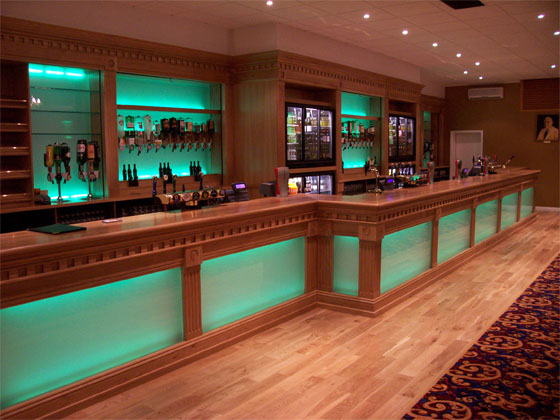 The new-style Sundowner Bar, rather different to before
What they said…
We set off on Friday – two cars, six people – each with our own designated driver, designated map reader and designated lay-about. It was a long, but easy drive (guess who was the lay-about in one of the cars) and we arrived safe and sound at Searles Caravan Park (thanx drivers and map readers). After the so much needed (beer) shopping we all got in our fancy clothes, took some pictures and decided to go and have a drink at the bar…

What a party!!!! Fantastic to see so many new faces and 'old' friends! One special mention to Mr Jacuzziman who really didn't know till the day after that he was wondering around, slightly (?) intoxicated with full make-up on 😀  Our Wash Virgins blended in quite nicely with all the other mad Plussers and Questarians and it didn't took them long to dance and drink the night away..

The next morning (yes, we miraculously made it to get up before noon!) we had a proper full English and some of us went for a nice stroll along the beach to visit the picturesque village of Hunstanton. Others went to shoot some clay. It was great fun and I was rubbish (and my arms still hurt). In the evening we had great grub (thanx for cooking, Chef!) and hoisted ourselves into our evening outfits. We had decided on Cops & Robbers and for whatever strange reason we ended up with 4 cops and one robber (I must have been a mayor flight risk 😉

The comedians were funny, but am still smelling Mr Methane..

We danced and drank another night away and our Wash Virgins were the ones attending every after party on site – Way to go!!

On Sunday (after another tasty breakfast) we decided to take part in the quiz – Well done, The Joy of Six (our team) for making it into the Top 10! And after another delightful dinner (did you already guess we love our food?) we got ready for another party night.. Must say, my feet still hurt from all that dancing (and my head from the numerous vodka lemonades).

This time we all made it to the after parties (as the band did too!) and rounded the evening off with a couple of hands of Black Jack.. We rolled into bed just before 5 this morning – not long after the cleaning crew pounced on our door 'Aufmachen!! Auss! Aus!' We finished cooking our left over breakfast, ate it, cleaned the van and packed our cars…

Been home now for about two hours… Big thanx guys for organising and making this another Wash to remember! Also thanx to everyone who was there to make me want more…

Wash 2008 – Bring It On!!

Kirsty – Plus email forum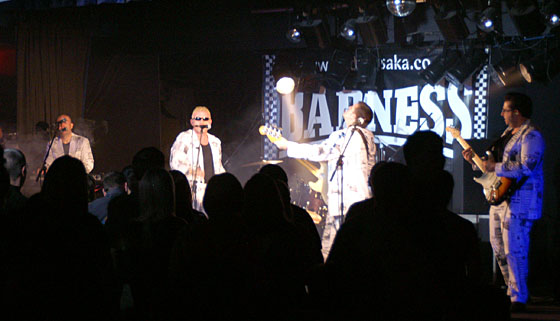 Badness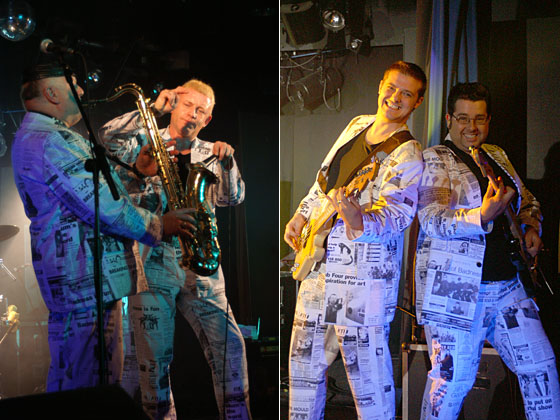 One of the best bands ever to appear at WASH
What they said…
Well, what a fine weekend ! !

Friday night was the usual catching up with all the people you only see 2 or 3 times a year, the band 'Envy' I personally thought were pretty mediocre, but they played tunes that people knew and so went down okay

Saturday started with Aqua Line Dancing – though this year I only managed to keep going for half the session… too much alcohol and too little sleep caught up with me…. which also meant I missed most of the karaoke and the boozy bingo while I recharged my batteries.
Saturday night… hmm, comedy show was interesting, the jokes maybe a bit racist and as for Mr Methane.. well what can you say apart from that it's certainly a different type of act, probably takes quite a lot of effort to do it and probably went on for 5 minutes too long… one too many songs performed.
The band 'Red Shed' were very entertaining, especially if you kept popping out of the room for the bar / toilet etc… every time you came back to look at them they were wearing less !
To round off the evening thanks must go to Lara and Chris for their excellent hospitality that apparently went on until 5.50am… though I gave up well before that.

Sunday morning and back to the pool for swimming and sauna… excellent way to wake up and sweat some of the alcohol out of your system… then it was a light lunch before the Quiz… not perhaps quite as slickly performed as previous years, but with a similar result to previous years in that the team I was in came second… one year I WILL be on the winning team !
Sunday evening has often had the best bands of the weekend – and this year was no exception, 'Badness' were brilliant, their act perfectly suited to a Plus audience that really joined in with the band.

As usual WASH flew by so quickly, seemed like it was closing time on Sunday night only about 6 hours after I arrived on Friday teatime.

Now, next year… WASH 25, the Silver Jubilee event, and the Kings Lynn group want our ideas as to what they can do to make it a really special WASH.
I doubt that my idea of having drinks at 1984 prices will actually be possible 🙁
But there was another idea being bandied around late last night… how about having a FOUR day WASH weekend ? ?

Fil – Plus email forum
Hey, that's me ! – I don't remember writing it !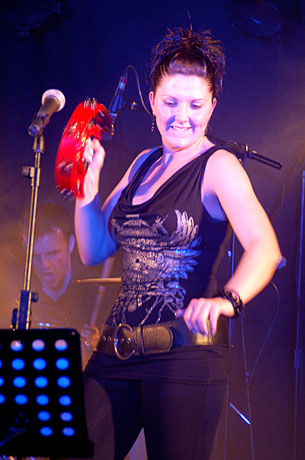 Envy
A funny thing happened…
On the 2008 series of Britain's got Talent Mr Methane did not go down very well with the judges, who gave him the boot before he had chance to finish his act. However, Simon Cowell did admit that he had seen him before… maybe he is a fan !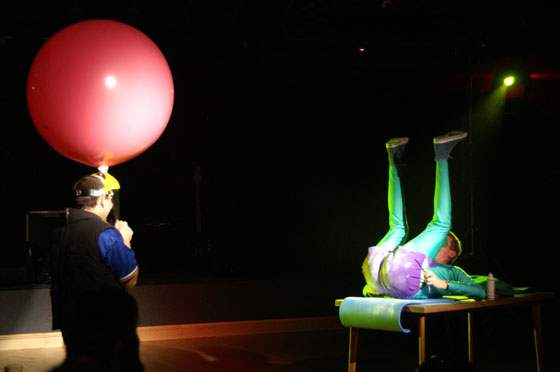 The finale of Mr Methane's act…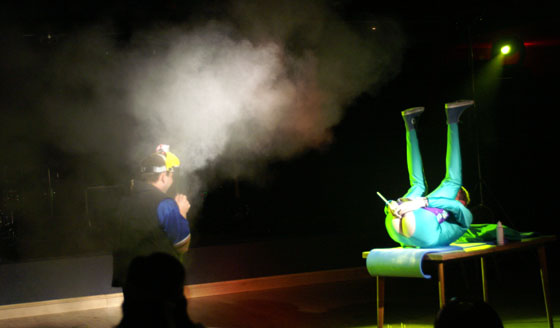 A balloon burst by a blowpipe dart
What they said…
Sheer Brilliance, need I say more. Especially, Badness and Red Shed. The Monkees theme will never be the same again… Loved the entertainment so much, I would love the WASH Committee, if they could get Badness to come back next year, ie WASH 25. Well done for everybody's hard work that goes into booking all our holidays for us Plussers. – Kathy

I must say that this was the best WASH I have been to in a long time, nearly did not come this year, but so glad I did indeed, it was a blast. It was great seeing so many old friends and making some new ones as well. I thought the entertainment was spot on, not without its moments, but I will say enjoyed every minute of it, had a great dance with Lyn and thanks Christine for the boogy. BADNESS were excellent and I believe from when they were in the caravan later they do other stuff, so Keith please get them back. – Wayne

What can I say but thank you for such a fabulous WASH this year. I really have to confess that to date it is the best WASH I have ever been to. The atmosphere was fantastic, the events well-organsied and fun and the accommodation was in a different league to before (in a good way I mean). The highlights of this years WASH for me was Envy and Badness. Both brilliant bands, very entertaining indee!!! I really enjoyed the fact that this time there was only one act on per night as it gave a better atmosphere. However if I do have to be critical in a negative way I have to confess that for me the worst act of the weekend were Red Shed. I personally thought that the act was rather childish and not very entertaining. I did however like the idea of having a comedy night in the evening and I would have prefered to have a disco after the comedy night and do away with the band. – Nikkie

A big thank you to the WASH committee for another fantastic weekend of great entertainment. I especially enjoyed Red Shed, the boozy Bingo & the Big Glow sticks from the joke shop.
I think my feet have just about recovered from dancing all weekend to the great tunes spun by the Black Express roadshow, cheers guys! Here's to next year… – Hazel

I'd just like to add my thanks to the committee for a great weekend. Hope everyone else had as good a time as I did. – Lala

Thanks for the weekend guys, this was my fourth and overall the best one I have had the pleasure to experience… – Richard

Over all, a belting weekend – particularly Friday and Sunday night's entertainment. Sorry that some had to travel back before last night, because they missed the best band of the weekend – BADNESS. Hopefully the committee will seriously think about getting them back for the Saturday night next year. – Chris

Hopefully you all arrived home well after your long journeys from wash. It was a great weekend and seeing loads of new faces that were not there last year. Lets hope we can keep the numbers up for next year as the suggestions in the voting form proved to be quite good. The bands were great especially Badness and Redshed. Envy were okay but she sounded really flat towards the end, sorry for moaning. – Serena

All from the Plus Email forum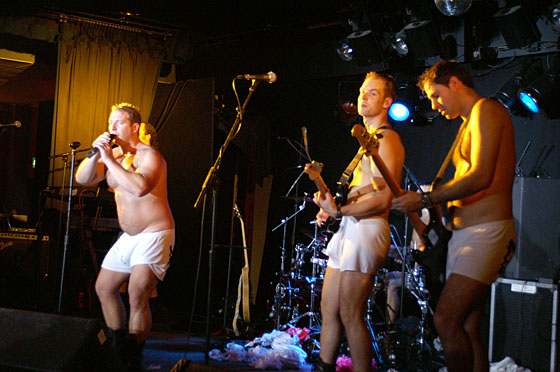 Red Shed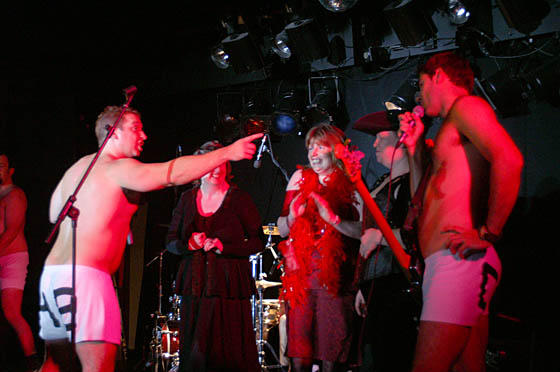 Lorraine, Tracy and Lara, scared to death by men in pants
What they said…
"The clock had just clicked past half past six and as the sun began to rise again, the bus pulled into the Searles Holiday Park in Hunstanton, Norfolk (in chance), found a place to park and Badness
slept…………..zzzzzzzzzzzzzz

As we set up almost twelve hours later we discovered there was a P.A already set up (thats good) a lighting rig already set up (thats good as well) and bulbs around the mirrors in the dressing room..!!! It was soon pretty obvious that the holiday park had'nt booked us…………..but who had…………..?………….something was not quite right…………………………………………….?
Now i hope i get this right, it was a national organisation called 'PLUS' formally '18 PLUS' and they have this annual get together at the Searles Holiday Park in Norfolk (in chance)……sorry i just love doing that ). I tell you what, these guys know how to have a good time. Top night all round, great gig, great crowd and everyone seemed to be right up for it..!!! Rumour has it them bastards Shomaddymaddy have got the same gig for next year, well i just hope they have as good a time as we did. Big thanks to Keith and everyones hospitality especially the drinks at the end….!!!!"

Commander's Blog on the Badness website www.badnessaka.co.uk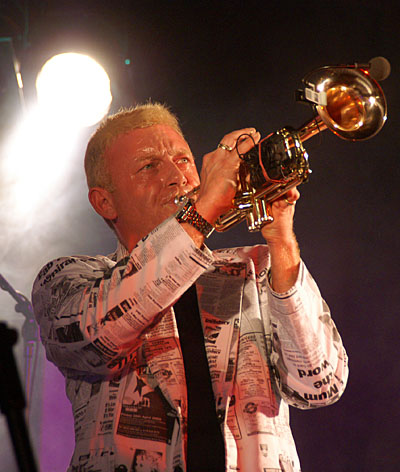 Mike, from Badness… AKA The Commander
What the Committee said…
Hello guys

On behalf of the WASH Committee thank you to each and every person who attended this weekend. It has given us such an enormous lift to see numbers increase and we only had less than half a dozen 'friends'. Thank you to everyone who put suggestions down, we will be looking ath these and see what we can realistically do for you. Don't forget that WASH 25 is a week later next year (boo, hiss). we kick off on Friday 14th, which happens to be my birthday (hint, hint).

My highlights of the weekend:
The first pint when almost nobody is there – and it was bought for us by Keith Barnes!
Formal Friday looked really good, just like the old days
I seemed to end up with my head resting in lots of cleavages, I am told that I either Looked pathetic or need mothering – my thanks to Lara, Jo, Lucy, Hazel, Emma and anyone else who looked after me so well.
Kareoke- sunk to new levels of direness and I sat through the entire thing because I am good like that
Red Shed – Thanks for making me look even more hunky after shamefully getting your kit off
Lara's Party – I went in drunk and came out even worse
Fireworks – I know it's a dirty job but someone had to warm Lucy T up on the landtrain back!

See you all soon

Paul, WASH 2007 Bookings Officer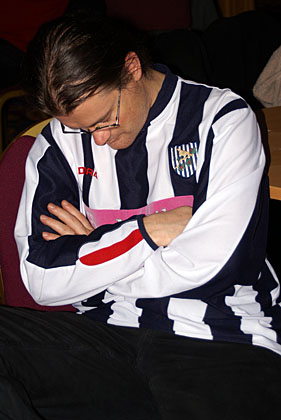 Maybe 1:27am is just too late for some people !
Click to go to
Previous Year 2006
Next Year 2008