Home » Geocaching
Caches No's 5087 to 5101 – Yorkshire Christmas Fayre IV
We had held a Christmas Fayre the previous three years to help raise money for the UK Mega, twice for ourselves and then last year we raised money for the Aberdeenshire Mega, this time it was the turn of Sussex… they are almost as far south as Aberdeen is North so the chance to raise money from 'Northern' folk would be good for them.
This year for the log book I decided on a giant Christmas Card that everyone could sign, get some A0 size Foam Core board and away we go !
It came out quite well I thought (especially as I'm no great shakes as an artist)
29th November 2019 – Firefox.3's Friday Night Festivities 22 GC8CX17 – cache #5087
Fortunately the Friday Night event was in the restaurant at the Hotel, so I only had to stagger back across the car park to my room when they kicked us out of the bar at the end of the night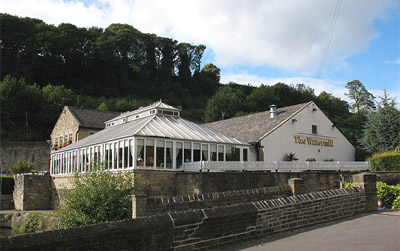 30th November 2019 – Yorkshire Christmas Fayre IV GC8CVNR – cache #5088
The main event… new venue, same fun and frolics… I think people liked it so we might do it again next year !
Just have to think of a new 'log book' we had sheep in 2017, Christmas tree in 2018 and this big Christmas card in 2019… what to do for 2020 ?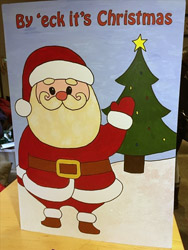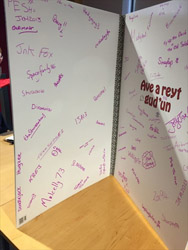 1st December 2019 – Wainhouse Tower Flash Mob GC8D28A – cache #5089
Wainhouse tower, originally built in 1871 to be a chimney as even that long ago there was a smoke abatement act which required the smoke to be released above the level of the valley… Never used as a chimney so classed as a 'folly' and the site of our 2019 Christmas Flash Mob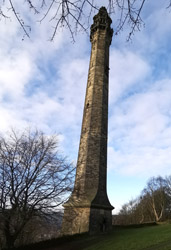 1st December 2019 – Vertigo – Wainhouse Tower GC1PC9V – cache #5090
After the flashmob there was a mass trundle along the path to find this cache, which proved a little hard to find, maybe because there were so many people looking we got in each others way
1st December 2019 – Historical Halifax – Wainhouse Tower GGC1PC9V – cache #5091
This cache, under a large rock down the banking from the tower I didn't actually find myself, I stayed at the top while someone else when down and wrote everyone's name on it !
1st December 2019 – YCF19 – Can you see the Tower? GC8G216 – cache #5092
As I was going back towards my car I saw a lot of people coming from behind a building, which wasn't where they were likely to be randomly – so I checked my phone and a new cache had been published there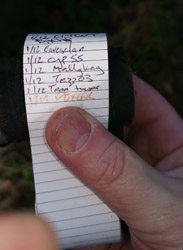 1st December 2019 – War Memorial #872 – Copley GC8DE8W – cache #5093
After the flashmob we went back to the Rugby Club and I sneaked off to find this cache (which everyone else had found the day before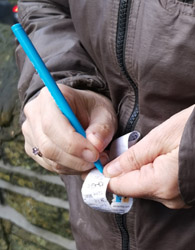 1st December 2019 – Church Micro 6803…Copley GC5H093 – cache #5094
After meeting in the car park of the rugby club (where the caravanners were camping) we set off on a little caching expedition, this cache was first as you could see the church from the car park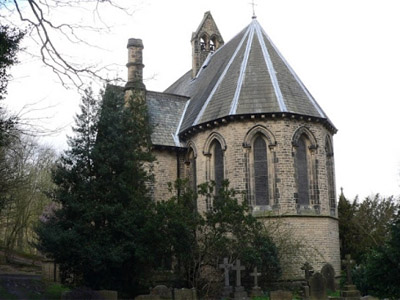 1st December 2019 – Little Bridges #1763 Wilson Bridge GC8FJQ3 – cache #5095
Sam was desperate to get this cache, as it involved scrambling down the muddy riverbank we let him go do it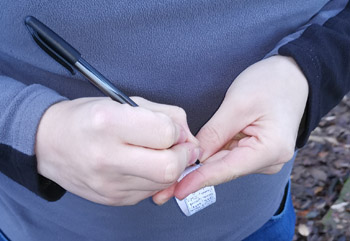 1st December 2019 – YCF19 – The Jigsaw GC8EC2V – cache #5096
We met several other cachers at the GZ so it was a bigger effort than just our team to find the cache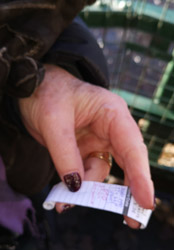 1st December 2019 – YCF19 – A Historical Puzzle GC8EC3K – cache #5097
Stevie J (Lunaste) joined us at the previous cache and it was he who found the cache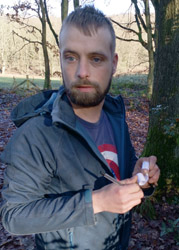 1st December 2019 – YCF19 2 – The Wall GC8FM9J – cache #5098
This little walk took us away along the river, over the railway and back along the canal towpath, this cache was on the canal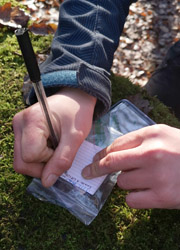 1st December 2019 – Where's this lead to? GC8BVMM – cache #5099
Well this required us to divert off the canal towpath to the cache, though as we never went further down the path I have no idea where it does lead to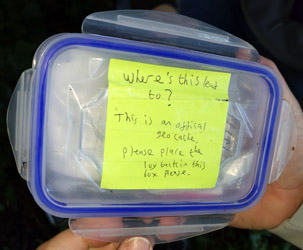 1st December 2019 – YCF19 1 – an Ivy start GC8FM93 – cache #5100
Lots of ivy, but soon found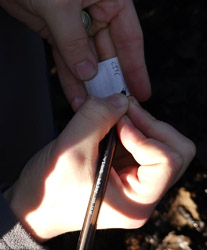 1st December 2019 – Barley's Shibden Park Puzzle GC4624K – cache #5101
After getting back to the car park we decided that we needed to go and get something to eat, and some wanted to find the second half of the virtual cache at Shibden Hall, so we went there and went to the cafe for lunch… as we walked back up the steep hill to the car park Sam decided he would run around the park to find the answers that led to this multi-cache, but he got one wrong so we had to phone-a-friend for the correct coordinates !