Home » Geocaching
Caches No's 5007 to 5019 – GeoCoinFest Friday
The Annual European Geocoinfest is a Mega event all about Geocoins… something I have no interest at all in – well in the 10 years I have been caching I have paid money for exactly 1 geocoin ever and designed 14 – which probably shows you how much interest I have in the things… But when the event is 50 miles away in Manchester and it's a UK Mega I thought I would go over for the day. But then everyone else seemed to be going for the whole weekend so I booked a hotel for a couple of nights and went along to Manchester on the Friday Morning
6th September 2019 – Daytime Geocoinfest Europe Warm Up Event GC84ZMD – cache #5007
A nice event to meet some old and new friends from UK and Europe… pity by the time I got there that they had run out of just about all food items !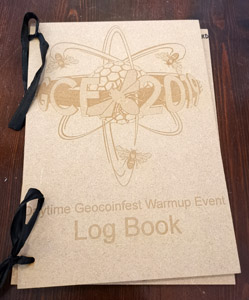 6th September 2019 – Piccadilly Gardens GC83KC5 – cache #5008
I was with other cachers (Coinkezza, Hedgehogsmum, &Ruby, CnJnA, NadiaGoesCaching, Matthewgibbs, Bigfish and probably some others) and they had the cache in hand while I was still crossing the road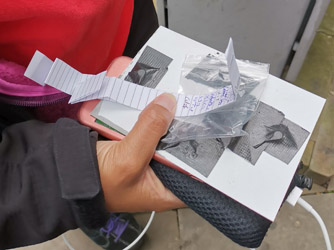 6th September 2019 – 一个高速缓存在曼彻斯特唐人街 GC5ZCX3 – cache #5009
Put my hand straight on it 🙂
As it was a busy day for caching in Manchester I didn't have to put it back, just hand it to the next cachers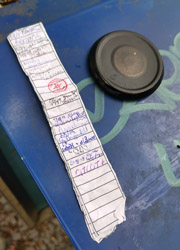 6th September 2019 – Radical ! Lab Cache – LBGTQ Manchester – cache #5010
By this time the Adventure lab Cache was starting to rollout, at first just Mega and Giga events could have them, Then they were given to a few select people to put some out. There were two sets in Manchester, the Radical! ones and a commercial set sponsored by Stagecoach buses.
This first lab cache was found at the statue of Alan Turing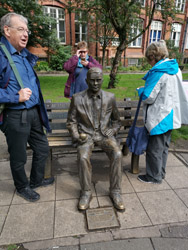 6th September 2019 – Alan Turing GC1E2TF – cache #5011
We came here for the lab cache but it would have been rude not to get the traditional cache here as well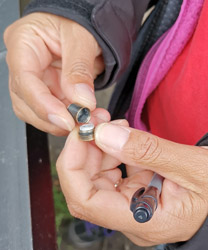 6th September 2019 – Love Lock Bridge GC6M7EY – cache #5012
The others had this cache sorted while I was still buying a drink and some chocolate in Sainsburys just down the road !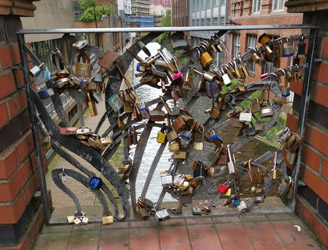 6th September 2019 – Radical ! Lab Cache – Suffrage & Peterloo Massacre – cache #5013
This building had something to do with the lab cache, but I can't think what !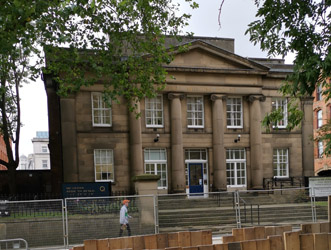 6th September 2019 – GEOCOINFEST EU19 – MANCHESTER CENTRAL LIBRARY GC84F1A – cache #5014
A truly excellent cache… you have to walk round the library finding the clues and then in the reference section find the fake book that the clues relate to..
It really helps finding this one when
a) you can get the shelf units in the reference section to move, and
b) you can count the number of letters in Shakespeare correctly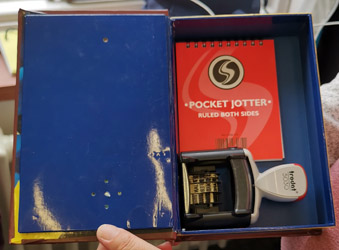 6th September 2019 – Manchester statues GC8915G – cache #5015
A virtual cache that involved finding some answers and taking a photo of yourself at the statue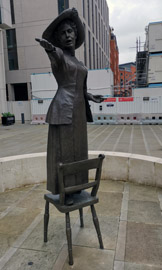 6th September 2019 – Stagecoach Manchester Lab Cache – All Star Lanes – cache #5016
we went for a coffee in a coffee shop (well Kerry wanted cake so we had to have coffee as well) and while in there found we were within the Geofence distance for this lab cache and so answered it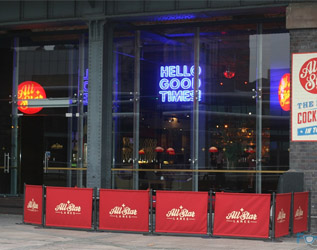 6th September 2019 – Welcome to the UK and Geocoinfest Europe 2019 GC841EG – cache #5017
The Geocoinfest welcome event at the Robinsons Brewery Visitor Centre in Stockport… after all the fuss and nonesense we had heard over the months before about how the Geocoinfest was coming together we were pretty sure that this location was chosen to prove that the Geocoinfest Team can organise a P-ss up in a Brewery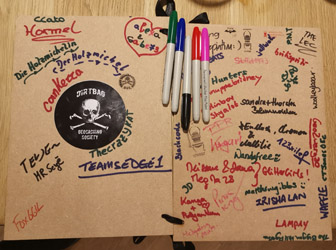 6th September 2019 – Stagecoach Manchester Lab Cache – Light Cinema Stockport – cache #5018
In the visitors centre I found a leaflet which gave me the answer to the Lab Cache down the road, so it was answered while in the bar… The question was – What is the name of the Frog at the Cinema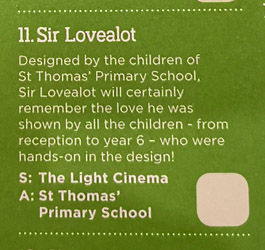 6th September 2019 – Stagecoach Manchester Lab Cache – Reddish Vale – cache #5019
Knowing now that the Geofence was wide for these Stagecoach Lab Caches we googled the answer to this one while in the bar, then when driving back to the hotel along the M60 I hade Iain and Alison in the car telling me when we were in range then slowed down to 50mph to type in the answer on my phone while driving… the fastest speed I have ever claimed a cache at !
The question was How many arches in the viaduct